Asurity Technologies, LLC ("Asurity"), a leader in the design and development of consumer lending compliance software, is proud to announce that David Greenwood, Ph.D., Chief Technology Officer (CTO), has been selected as a 2023 HousingWire Insider. This award celebrates 75 operational leaders in housing who work behind-the-scenes to drive their companies and clients forward. The HousingWire Insider award recipients were selected by HousingWire's selection committee based on their vital and dynamic contributions to their companies and the industry.
"I am deeply honored to be recognized as one of HousingWire's Insiders for 2023," said David Greenwood. "At Asurity, we are committed to driving meaningful innovation in the mortgage industry. This recognition is a reflection of our team's collective dedication to delivering technology solutions that address the evolving needs of lenders in an ever-changing regulatory environment."
As CTO over the past 6 years, David has spearheaded Asurity's technology focus – cloud infrastructure, information security, and software development – and has been central to the system design and build of Asurity's intuitive, interoperable, and flexible loan documentation solution, Propel™. In addition, David plays a pivotal role in defining all aspects of Asurity's technology vision, strategy, and execution, ensuring its innovative compliance solutions meet rigorous standards for quality, security, and resiliency.
"We are thrilled to see Dr. Greenwood receive this well-deserved recognition," said Luke Wimer, Chief Operating Officer at Asurity. "David's vision and technical expertise have been instrumental in elevating Asurity to the forefront of mortgage technology innovation. We are proud to have him as a key member of our executive leadership team."
For over 25 years David has been at the forefront of information technology in fintech services. Prior to Asurity, David served as Chief Information Officer at Promontory Financial Group, where he had executive leadership over corporate information systems and business applications. David was also a Managing Director, Technology, in the U.S. tax business of PricewaterhouseCoopers, with a focus on leveraging new technology to deliver innovative products and services. Prior to PwC, David was a senior technology leader and business line CIO at Genworth Financial. He previously served as the Vice President of Architecture and Engineering at Federal Reserve Information Technology, leading a portfolio of application and infrastructure initiatives aimed at modernizing the U.S. payment system. He began his career at IBM, where he held a number of senior management and technology leadership positions.
Fintech News – The Latest News in Financial Technology.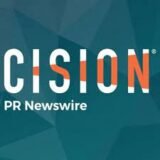 PRNewswire