Today, RiskExec, Inc. ("RiskExec") a subsidiary of Asurity Technologies, LLC ("Asurity"), announced its software has been selected by Abilene, TX based First Financial Bank to assist in automating HMDA, CRA, Fair Lending processes.
RiskExec is a leading SaaS compliance and reporting platform designed for managing regulatory compliance for banks, mortgage lenders, credit unions, auto lenders, and digital lenders. The best-in-class solution quickly geocodes, runs edit checks, and with clean data, creates analyses to determine lending dispositions, compares to peers by market, and tracks performance towards achieving internally-defined goals.
Randy Roewe, Chief Risk Officer, at First Financial Bank commented, "We are pleased to join the growing list of banks using RiskExec's market leading solution. We chose the platform because we needed an intuitive data management platform for CRA, HMDA, and fair lending."
First Financial Bank comes to RiskExec through a preferred provider relationship with Lenders One, a national alliance of independent mortgage bankers. First Financial Bank is one of the nation's top performing banks and has multiple banking regions with 78 locations throughout Texas. Bank Director Magazine named it as one of the top 10 banks in the nation in the $5 Billion to $50 Billion asset category in each of the past 10 years.
"We are pleased to have First Financial Bank added to our growing list of RiskExec users. We look forward to providing our clients with the most up-to-date, robust reporting and analysis solutions possible," said Anurag Agarwal, President, RiskExec. "Our team of compliance experts provide an exceptional customer experience for our users so they can focus on serving their clients, remaining compliant and strengthening their competitive edge in the marketplace."
For more information on RiskExec, contact us at info@asurity.com or (202) 765-2150.
For more such Updates Log on to https://fintecbuzz.com/ Follow us on Google News Fintech News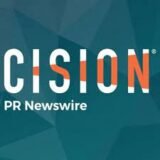 PRNewswire