ATA RiskStation, LLC, a cloud-based risk analytics and enterprise compliance solution provider, is a participant in the Oracle for Startups program, an initiative to support global entrepreneurs with technology, business and marketing resources.
"This announcement cannot come at a better time for financial institutions and wealth management clients," says Aladin Abughazaleh, CEO of ATA RiskStation™. "Volatile market conditions have placed enormous stress on these firms, their advisors and clients. "In addition," he continues, "These organizations are further challenged with most employees working remotely during the COVID-19 outbreak. With ATA RiskStation™, running on Oracle Cloud, delivering timely risk insights and non-intrusive compliance oversight, empowers advisors to proactively engage with, and serve clients without regard to location."
The ATA RiskStation™ platform allows financial institutions to drive better outcomes for clients and advisors while monetizing technology to deliver a much higher level of value to clients. Additionally, the daily risk data and audit trail produced by ATA RiskStation™ can be leveraged to support upcoming SEC Reg BI compliance obligations.
"Large financial institutions are understandably protective of client data, and now these clients can leverage ATA RiskStation without their data ever leaving the firm's Oracle environment," says Jason Williamson, vice president, Oracle for Startups. "We are proud to work with innovative startups like ATA RiskStation to provide better, more powerful and secure solutions for customers."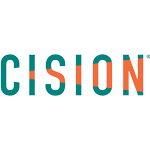 PRNewswire