Auquan, an AI innovator for financial services, announced the closing of its $3.5 million seed round, led by early-stage investor Neotribe Ventures. The company also formally announced its Auquan Intelligence Engine™, powered by retrieval augmented generation (RAG) AI. Available today, the SaaS-based product helps customers such as UBS and Federated Hermes extract intelligence from the world's unstructured data to power business due diligence, research, compliance, and risk monitoring.
The financial world is flooded with textual content containing material information, and highly compensated professionals at investment banks, private equity firms, and asset managers spend significant amounts of time gathering and processing it all. Auquan automatically collects this data and surfaces relevant insights, empowering finance professionals to refocus their time from mundane tasks to analyzing insights and making strategic decisions faster. Some of the largest asset managers, investment banks, and private equity funds in the U.S. and Europe have already deployed Auquan.
"Auquan's product surfaces valuable 'unknown unknowns' for our emerging market portfolios without requiring us to search," said Kunjal Gala, head of global emerging markets at Federated Hermes. "Auquan's ability to identify hidden information in local languages from noisy data that other tools often overlook has enhanced our in-house research and saved us a considerable amount of time we would otherwise spend managing all of this data."
Neotribe Ventures led the funding round, with participation from Episode 1 and Stage 2 Capital. Auquan is using the investment to continue developing its RAG AI-powered intelligence engine and further expand its market presence in the United States. Auquan was a member of the 2018 TechStars London cohort and had earlier raised $1 million in pre-seed financing.
"It's rare to see a shift as significant as AI. Auquan is uniquely positioned to leverage RAG in order to make generative AI viable for financial services and help firms unlock the value of the world's unstructured data," said Rebecca Mitchem, partner at Neotribe Ventures and co-leader of Ignite, Neotribe's growth-stage fund. "We're thrilled about the future in partnering with the Auquan team as they continue to innovate and expand on their vision."
Auquan Capitalizes on RAG AI
The Auquan Intelligence Engine is the only solution for financial services that leverages RAG AI, a cutting-edge AI technique pioneered by Meta that is designed to handle the kinds of knowledge-intensive tasks that financial services demand. RAG AI combines the power of AI-driven information retrieval systems and generative AI to bridge the gap between static knowledge of large language models (LLMs) and the need for dynamic, context-aware generation in financial services.
Generative AI tools have had limited utility in the financial services industry so far because they lack access to up-to-date information and frequently hallucinate. The retrieval component of RAG AI makes it capable of accessing real-time updates to information pertinent to specific use cases, and the generative component can be tweaked to generate responses only from specific, credible information. The result is enterprise-ready output that is comprehensive, trustworthy and accurate.
"RAG AI represents a major breakthrough for making generative AI viable for knowledge-intensive tasks in the enterprise. But it still requires significant domain expertise and a deep understanding of the user workflows to actually deliver the productivity and performance gains that generative AI promises," said Chandini Jain, co-founder and CEO of Auquan. "Auquan stands out because we are laser focused on financial services, we understand our customers' challenges and what 'good' looks like for them, and we have fine-tuned our product with feedback from our users on how best to integrate in their workflows and consistently deliver value."
Primary Auquan Use Cases
Auquan's Intelligence Engine is designed to streamline any process which requires swift collection and processing of vast volumes of unstructured text, including company reports, regulatory documents, 10-Ks and 10-Qs, broker research, legal filings, and news coverage, to drive decision-making. Some examples include:
Private company pre-screening and due diligence. For private equity and debt funds, a fast-tracked screening of potential investments can shift their decision window earlier for a competitive advantage. Auquan offers in-depth insights into over 500,000 global companies, both private and public. This enables customers to swiftly access previously unavailable data and analyze key details about potential investments, from their industry, product and growth potential to their management team and hidden risks.
Know your customer (KYC) and background checks. Regulatory compliance, including KYC, background checks, and anti-money laundering protocols, often involves a tedious process of collecting, verifying and evaluating information from multiple sources. Auquan improves the efficiency, accuracy and timeliness of these checks by automating information retrieval from verified sources, summarizing data, and providing real-time risk monitoring and alerts.
ESG and sustainability research and monitoring. Sustainability evaluations are vital in investment decision-making but have become increasingly subject to regulatory requirements. Auquan's Intelligence Engine scans historical data and monitors real-time developments to identify greenwashing and uncover ESG issues, business conduct risks, or controversies, even those hidden within company supply chains. Auquan aligns incidents with global industry frameworks like SFDR (PAI), SDGs, SASB and UNGC for effortless and accurate reporting.
Product Availability
The Auquan Intelligence Engine is available today. To learn more about Auquan and request a demo and free trial, visit www.auquan.com/.
Stay Ahead of the Financial Curve with Our Latest Fintech News Updates!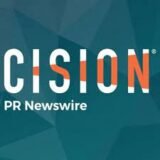 BusinessWire