Galytix, the GenAI data technology company for financial institutions, announced the expansion of its next generation GX data platform, which is now being used by global banks to automate corporate credit lending and generate early warning signals.
Founded in 2015, Galytix developed a market-leading data operating system powered by generative AI that engineers and unifies the end-to-end data flow for financial institutions. Its proprietary GX Platform discovers, ingests, curates and ontologises structured and unstructured data using algorithmic, end-to-end pipelines and intelligent metadata.
GX's Gen-AI models are trained on proprietary data for the financial services industry and address multiple use cases across banking and insurance. These trained models bring siloed, intercloud data into a single, usable ecosystem that generate early warning signals tailored to financial institutions.
In banking, the GX platform's extensive automative functions and data analysis allow clients to streamline the lending journey for corporate banking clients, resulting in faster, more effective credit decisions. It also frees corporate banking teams to focus more on client service while providing them with usable and reliable data-driven credit insights.
Galytix clients include Societe Generale, which uses the GX platform to manage its data flow for corporate credit ratings and analysis globally. This includes everything from data ingestion to preparing client credit analysis.
"We fundamentally believe that relationship managers and credit analysts at banks should be supported by AI features that automate routine work and increase productivity. It's like having an analyst on demand," said Raj Abrol, CEO, Galytix. "The approach we have developed for global banks like Societe Generale represents a step change in how frontline teams use technology to improve credit decision-making and risk monitoring. We are proud to be expanding our work to transform the siloed data that exists across the banking industry into a connected data ecosystem that delivers a seamless experience for users and actionable business intelligence."
Stay Ahead of the Financial Curve with Our Latest Fintech News Updates!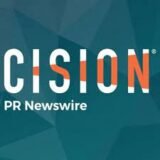 PRNewswire