Basware, the leader in making AP automation and invoice processing happen, announced the successful completion of its acquisition of Glantus. The acquisition brings together two forces in AI-driven accounts payable (AP) automation and financial technology.
Earlier in August, Basware made an offer to purchase the entire share capital of Glantus Holdings plc, which was sanctioned by the High Court of Ireland on October 10, 2023 and completed and became effective on October 18, 2023. Following the successful acquisition, Glantus has now been delisted from the London Stock Exchange. The Glantus board and shareholders welcomed the acquisition.
Basware is renowned for its market leading e-invoicing and AP automation platform for almost 40-years, helping customers automate their invoice processing – from receipt through to approval and payment. Glantus is an AP specialist in audit recovery and fraud prevention for the North America and European markets. It uses AI technology to help businesses recoup lost funds made from duplicate payments, missed discounts, cancelled invoices, incorrect pricing calculations, refunds and VAT reclaims.
The AP Automation market is fast growing. It is projected to increase by 10.8% every year for the next five years and will be worth $5.8bn globally by 2029. North America will account for $2.1bn and Europe for $1.7bn, collectively representing more than two-thirds of the global market.
At the same time, invoice fraud and overpayment errors remain an ongoing concern. Reports show that more than 70% of businesses are subjected to invoice or payment fraud each year. Among these, AP teams continue to be the most targeted of all departments, with 58% being compromised annually through vendor impersonator scams alone. For systems used to combat fraud, automated AP processes rank first, with 72% of finance leaders stating that it would make their companies better protected. Basware's acquisition of Glantus positions it at the forefront of this rapidly expanding landscape.
Basware and Glantus will come together to create a joint offering, delivering customers with complete coverage and a data-driven view of their invoicing and financial operations. Basware will benefit from Glantus' expertise in audit recovery and fraud prevention software, providing demonstrable customer value for finance and accounting teams. This will add cost saving opportunities and an extra layer of security through fraud detection, overpayment error reduction and reconciliation reporting.
Jason Kurtz, CEO of Basware, commented on the acquisition:
"This acquisition marks a significant milestone for Basware and Glantus. Glantus has a very strong track record of delivering ROI and we share a mutual mission to drive value for the CFO's team. This deal will only accelerate our ability to deliver demonstrable savings and innovation to our customers through a joint value proposition. This move signifies further investment activity to come for Basware, solidifying our position as the leader in the AP automation industry."
Maurice Healy, Founder and CEO of Glantus, welcomed the acquisition:
"This change brings a new chapter for both companies, one marked by innovation, collaboration, and a relentless commitment to driving customer value. Basware's growth strategy in terms of their size, focus, and market potential makes us a seamless match. We look forward to combining our expertise and products under one value proposition."
Forward-Looking Statements
This press release contains certain forward-looking statements with respect to Basware's acquisition of Glantus (the "acquisition") and the combined group's estimated or anticipated future business, performance and results of operation and financial condition, including estimates, forecasts, targets and plans for the combined group. The words "believe," "expect," "anticipate," "project", "intend" and similar expressions, among others, generally identify forward-looking statements. These forward-looking statements are subject to risks and uncertainties that may cause actual results to differ materially from those indicated in the forward-looking statements. Any forward-looking statements in this communication are based upon information available to Basware, Glantus and/or their respective boards of directors, as the case may be, as of the date of this communication and, while believed to be true when made, may ultimately prove to be incorrect. No obligation is undertaken to update these forward-looking statements.
Stay Ahead of the Financial Curve with Our Latest Fintech News Updates!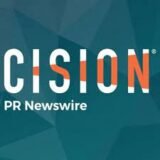 PRNewswire