Flanks, an API for automated wealth services, has secured $ 8m in a Series A round led by Earlybird Venture Capital, and followed by the existing investors JME Ventures and 4Founders Capital. Raffaele Terrone, Co-Founder of the Italian FinTech unicorn Scalapay, and Martin Kassing, Co-Founder and CEO of Upvest, supported the round as angels.
By digitizing and aggregating global wealth data across custodians into a single API, Flanks redefines the way financial information is shared within the global wealth management market. Flanks has built a fully automated data stream to hundreds of custodians globally, allowing a 360° view of one's investment portfolio in real-time. Based on the powerful API layer for global wealth data, Flanks helps its clients to improve wealth services at scale.
The startup plans to tap into further parts of the wealth management value chain, i.e. through automating manual processes (from profiling, reporting, to investment memorandums), and by adding algorithms for intelligent alerts and investment decisions. Flanks empowers wealth managers and advisors of all kinds — including banks, family offices, asset managers and financial advisors. By helping to create better user experiences for their investor base, Flanks ultimately democratizes wealth services to reach the broader masses of affluent investors.
The team around two software engineers, Joaquim de la Cruz and Sergi Lao, and joined by the private banking executive Álvaro Morales, envisions making Flanks the standard for wealth services, and leveraging their global data layer for intelligent investment decisions.
This vision will be fueled by a regulatory shift where Europe is at the forefront. Following the trend of Open Banking (PSD2 and the proposed PSD3 regulation), the EU put forward a framework for Open Finance more broadly (FIDA regulation), establishing clear rights and obligations to manage financial data access beyond payment accounts. Customers maintain full control over who accesses their data and for what purpose (in line with GDPR), while financial institutions are obliged to make customer data available. Moreover, MiFID III will likely come into force, intensifying the need for financial advisors to know the global investment position of their clients.
The Barcelona-based company became the market leader in Spain and France, growing its revenues by over 4x over the past twelve months. The Series A funding will help the team further internationalize and boost their product vision.
Joaquim de la Cruz, CEO of Flanks, shared his excitement: "This funding round will allow Flanks to accelerate the disruption process already underway in the wealth management sector. We have an exceptional team, and are excited about the opportunities that the future holds."
Álvaro Morales, Chief Strategy Officer of Flanks and former Global Head of  Private Banking of Banco Santander, added: "Up until now, many financial advisors did their job without knowing the global asset allocation of their customers. The upcoming MiFID III regulation will likely require more detailed attention to the investor's pre-existing wealth prior to giving financial advice. The technology offered by Flanks, powered by this funding round, is going to transform the interaction between financial advisors and customers."
Tim Rehder, Partner at Earlybird, says: "The opportunity for Open Wealth is building the foundation for automation and intelligence in the wealth management sector. Flanks is perfectly positioned to become the de facto standard for various B2B partners who transact with the implied customer data. We were impressed by the current impact that Flanks has on its customers, as well as by the founders' deep industry knowledge, technical depth, and vision. We can't wait to work with the entire Flanks team!"
Stay Ahead of the Financial Curve with Our Latest Fintech News Updates!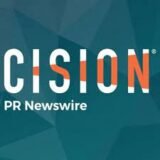 PRNewswire