Global B2B payments and invoicing network TreviPay announced the launch of the Financial Partner Gateway, a new suite of APIs for financial institutions looking to expand commercial offerings. TreviPay's composable technology platform now enables banks around the world to deliver automated accounts receivable, underwriting and trade credit management solutions to their large commercial clients. In addition to new revenue opportunities for banks, this offering enables TreviPay to continue to scale and expand globally.
Recent research1 commissioned by TreviPay highlights trade credit as a leading payment option preferred by business buyers. With TreviPay's Financial Partner Gateway, banks enable their commercial merchant clients to offer buyers the option to pay with trade credit or the ability to pay in 30-, 60-, or 90-day payment terms. The banking partner will then pay its clients after a transaction. This cash flow and receivables management support helps streamline these time-consuming back-office processes for enterprises. Designed for flexibility, TreviPay can also assist with underwriting and fraud through its proprietary Risk Management System at the financial institution's discretion.
"Our unique offering opens a new revenue stream for our banking partners who are looking to help optimize the payment experience offered by their commercial clients," said Michael Noble, VP of Strategic Partnerships at TreviPay. "Working together, the Financial Partner Gateway enables banks to deliver a significant value-add for enterprises, while allowing TreviPay to expand its global footprint through modern API-based software."
Apart from the benefits for banks serving commercial clients, the Financial Partner Gateway represents an exciting growth and global expansion path for TreviPay. Trade credit facilitated by the Financial Partner Gateway is funded by the partner bank, allowing the partner bank to control funding/credit decisions while taking advantage of TreviPay's onboarding and invoicing capabilities. Additionally, while TreviPay has an extensive multinational footprint already, the offering can be integrated into any market TreviPay is not currently operating in, by partnering with an in-market bank.
"With more than 40 years of experience in B2B payments and invoicing, TreviPay is proud to continue uncovering opportunities to integrate our innovations into banking clients and drive new efficiencies for enterprises around the world," said Brandon Spear, CEO of TreviPay. "The TreviPay Financial Partner Gateway offers the tools for financial institutions to empower their business clients to offer flexible payment terms for customers, all while building loyalty and driving retention."
Stay Ahead of the Financial Curve with Our Latest Fintech News Updates!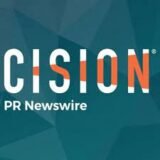 BusinessWire