GroundForce Capital, an investment management firm that backs high-potential companies seeking to improve the health and longevity of people and the planet, announced the promotion of Alice Kim to Senior Associate.
Earlier this year, GroundForce Capital announced it is expanding its focus to invest more broadly in food-related companies tackling the most pressing issues tied to human and planetary health. These include those catalyzing the transition to healthier, lower carbon and regenerative food production in sectors such as ag-tech, decarbonization, supply chain, agriculture, and low-emission manufacturing and production.
Ms. Kim is responsible for sourcing and evaluating new investment opportunities as well as supporting portfolio companies. Ms. Kim works closely with the firm's operating advisors to ensure a high level of engagement and value-add across existing and prospective investment opportunities.
"Since joining GroundForce Capital, Alice has embodied our mission – a force for good, grounded in excellence – and we are excited about her continued growth and contributions to our firm and portfolio companies," said Mark Rampolla, Co-Founder and Managing Partner of GroundForce Capital.
Ms. Kim brings five years of experience in growth equity, private equity, and investment banking. Since joining GroundForce Capital in 2021, she has sourced and led diligence on several deals and has worked closely with the managing partners on portfolio company fundraises and execution. Ms. Kim is a board observer for GroundForce Capital's portfolio company, Zero Egg.
Dan Gluck, Co-Founder and Managing Partner of GroundForce Capital, said "Alice is an instrumental member of our deal team and her promotion from Associate to Senior Associate is a testament to her exceptional contribution to our firm and growth as an investor."
Stay Ahead of the Financial Curve with Our Latest Fintech News Updates!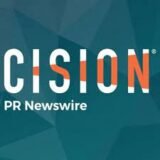 BusinessWire