Trucks Venture Capital, Plug and Play Ventures, 37 Angels, Fontinalis Partners, and Techstars Invest $1.4M in next-generation carrier payments platform
Axle, the financial partner for the modern freight broker, today announces that it has received $1.4 million in pre-seed funding led by Trucks Venture Capital. Axle modernizes factoring, an alternative option to lending, which gives small businesses the cash flow needed to pitch, win and service competitive contracts. The round will help grow the Axle team of transportation and finance experts, to reach more small businesses who need help managing their cash flow, and also included 37 Angels, Plug and Play Ventures, Techstars, and Fontinalis Partners.
Bharath Krishnamoorthy, Axle CEO and co-founder said that "Our goal is to even the playing field, so the smaller businesses that employ most Americans can compete and thrive. Today, it is difficult for small businesses to finance their operations and growth. We want to do everything we can to get them on the same footing as their larger competitors."
Why factoring?
Poor cash flow management is the second most common reason small businesses fail, with two primary ways they're vulnerable against large competitors:
Firstly, they do not have the same access to bank or equity financing, so they depend entirely on sales revenue;
Second, they don't have the scale and leverage to demand favorable terms, so they often have to wait for thirty or more days for payment after work is completed.
Factoring emerged to fill this gap and is a well-established, essential part of small business financing. In the year 2018, private lenders purchased more than $3 trillion in invoices across a wide range of sectors. But while everything in business has changed, factoring has not: it's always been done with paper and pen, and that process simply can't scale to fit the needs and pace of today's businesses. fintech news
The platform of Axle provides funds upfront for unpaid invoices, so businesses can keep working.
Reilly Brennan, founding partner of Trucks Venture Capital said that "We've been working toward the automation of long haul trucking for years, because of heavy downward trends impacting our economy's essential connective tissue. Axle frees up important capital to support the individuals and businesses responsible for getting goods around our country."
Freeing up the Freight Industry
The Axle is enhanced for any small business whose sales and payment cycles don't match, giving them the kind of working capital needed to operate among bigger competitors. Presently, the team is concentrating on freight brokers, the folks responsible for securing products move through trucking services. There are more than 16,000 freight brokers in the United States.
Freight brokers are in a tough spot inside an already intense industry. Demand surpasses the supply of truckers, with a trucker deficiency of 60,800 drivers. This puts pressure on freight brokers to contend by offering truckers the capacity to get paid fast. If small freight brokers don't get paid efficiently, they can't take on new customers or pay their carriers on time, further slowing an already strained industry. With lean margins, these small brokers are often just a few slow-paying clients away from missing payroll and shutting down.
How Axle works
Axle modernizes the factoring process, bringing automation and financial technology to freight brokers who previously used a largely outdated paper and pen process. Axle offers easy credit reviews and quick funding, transparency into payment status, and automated payment processing, invoicing and collections.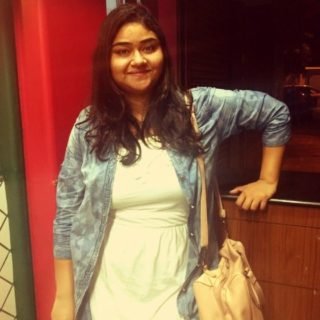 Chandrima S.