Chainalysis, the blockchain analysis company, today announced its partnership with Banco Topázio, a Brazilian Bank that services traditional and Fintech clients. Under the terms of the agreement, Banco Topázio will also use Chainalysis Reactor, the company's investigations solution, to conduct enhanced due diligence on the cryptocurrency businesses it provides with banking services, including foreign exchange, Bank as a Service API solutions, and deposits and withdrawals.
Although cryptocurrency regulation has not yet been finalized in Brazil, Banco Topázio is investing in compliance technology and establishing best practices ahead of enforcement of FATF guidelines.
"As one of the first financial institutions openly banking cryptocurrency businesses in Brazil, Banco Topázio is helping to lead the responsible growth of the cryptocurrency industry in Brazil," said Jason Bonds, Chief Revenue Officer, Chainalysis. "By working with us, Banco Topázio is setting the compliance standard ahead of the regulatory curve."
"We are constantly evolving our exchange processes, seeking technological excellence, a qualified team, and application of the best market practices," said Lia Thomazzi Susin, Topázio Exchange Manager. "And the partnership with Chainalysis contributes a lot in this process, further strengthening the security and integrity of our operations with cryptocurrency."
Chainalysis Reactor is the investigation software that connects cryptocurrency transactions to real-world entities, enabling cryptocurrency businesses and law enforcement to combat criminal activity such as fraud, extortion, and money laundering on the blockchain.
"Chainalysis Reactor helps us validate our customers' activity through the monitoring and analysis of their transactions, all publicly registered on the blockchain," said Raíssa Sanguinetti, exchange analyst at Banco Topázio.
Chainalysis serves as a strategic partner to financial institutions, governments, and cryptocurrency businesses around the world, providing expertise on sophisticated cryptocurrency crime and money laundering tactics, techniques, and procedures. Through Chainalysis Reactor, financial institutions like Banco Topázio, law enforcement, and cryptocurrency businesses can quickly and efficiently identify suspicious transactions and connect them to real-world entities.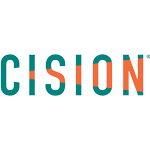 PRNewswire