BankProv, a future-ready commercial bank that offers technology-driven banking solutions to its clients, is pleased to announce its nationwide partnership with MaxMyInterest (Max), an intelligent cash management platform for individual investors and financial advisors. Through this partnership, BankProv is joining the Max platform to provide its clients and Max members an easy-to-open, high-interest savings account.1 The account, BankProv Max Savings, is offered exclusively on the Max platform with no minimum balance required to open the account.2
Max helps depositors seamlessly distribute their cash balances among multiple bank accounts. With Max, clients can earn more on their deposits through highly competitive yields while simultaneously benefitting from greater aggregate deposit insurance coverage, one-click funds transfers, and consolidated tax reporting.
"We're excited to work with Max, a company that shares our passion for providing a superior client experience," said Joe Reilly, Co-CEO of BankProv. "From quickly opening an account to maximizing returns on deposit balances, the BankProv Max Savings account on the MaxMyInterest platform will further enhance the banking experience for our clients. We believe our partnership with Max will provide benefits as more consumers continue to seek digital banking options and keep a closer eye on interest rates."
"We are proud to partner with BankProv, an innovative bank that has a long history of serving clients in Massachusetts and across the country," said Gary Zimmerman, Founder and CEO of MaxMyInterest. "Together with BankProv, we can help clients ensure that all of their funds remain fully-insured, while earning market-leading rates."
BankProv is able to offer 100% insurance on all deposits with the FDIC covering the first $250,000 and the remaining covered under DIF. DIF is a private, industry-sponsored insurance fund that insures all deposits above FDIC limits. The combination of FDIC and DIF insurance provides customers with full deposit insurance on their deposit accounts. As a result of this partnership, Max members are now able to open a new BankProv FDIC and DIF-insured savings account which can be conveniently linked to their existing checking account.
For more such Updates Log on to https://fintecbuzz.com/ Follow us on Google News Fintech News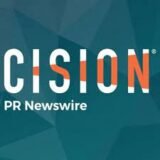 PRNewswire