BasaltCoin (https://www.basaltcoin.com), the revolutionary new cryptocurrency, was successfully launched on March 26, 2023. It aims to change the world by commercializing intellectual property in green tech and blockchain, connecting inventors and investors, and helping the community increase their income.
Investors have a great opportunity to get involved in the BASALTCOIN presale now, while the token is still priced at 0.05 USD. The first round of the presale began on March 26, 2023, and will last until May 10, 2023, with the price remaining the same. The second round of the presale will begin on May 20, 2023, and will last until June 10, 2023, with the price increasing to 0.07 USD.
The BASALTCOIN team is following a strict roadmap, and the public sale listing on DEX is scheduled between the end of Q3 or beginning of Q4 this year, with a starting price of 0.1 USD, which is already a 2x increase from the price of the first presale round. This listing will coincide with the launch of the BASALTCOIN decentralized wallet, which will have a user-friendly interface and a range of features, including staking, farming, robotic trading, and arbitrage auto-trading. Our wallet will also have unique differences from existing wallets.
The decentralized wallet will be connected to the BASALTCOIN hard wallet and the company's own DEX L4, which will facilitate full decentralization and security for customers' funds. When customers use any trading tools on the exchange, their funds will remain in their wallet. This integration is expected to further increase the token price. "We planned to present the wallet at the same time as listing on DEX to help boost the token's price," said BasaltCoin founder Alexander Vitkovskiy.
Additionally, BASALTCOIN offers a partner referral award program with a 2.5% reward for each referral, and participants who complete KYC will be rewarded with 50 BASALT coins. BasaltCoin is a token connected to real assets and combines two growing trends: DAO and Greentech.
"Our first green project on basalt recycling has sparked significant interest among investors. The project is currently being discussed for investment in Saudi Arabia. The material produced can be used in the construction of an innovative project city 'Line'," said CEO Thomas Hill.
By investing in BASALTCOIN, investors will not only be part of the Greentech Revolution that aims to change the world and better humanity, but they will also be at the forefront of the digital and real assets sphere, which is growing exponentially every year. Join the BasaltCoin Presale today and secure your stake in the future of greentech and blockchain. Don't miss out on this opportunity to invest in a greener future with BasaltCoin. Changes start here! To learn more about BasaltCoin and the Basa Ecosystem, visit our official website now.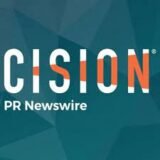 PRNewswire