Beacon Capital Management, Inc, a registered investment adviser (RIA) that seeks to offer long-term investors innovative portfolio solutions, is proud to announce it has been recognized in Financial Advisor Magazine's 2023 RIA Survey & Ranking. This ranking celebrates top-level RIA firms when it comes to offering comprehensive planning and financial service that help their clients navigate their complex financial lives. Between January of 2022 (the approximate start of the most recent market downturn) and June 30, 2023, Beacon Capital Management has experienced a net increase of $244 million in new investor assets under its management1.
"From ongoing market volatility to rising interest rates and soaring inflation, today's economic environment has investors uneasy," said Chris Cook, president and chief investment officer of Beacon Capital Management. "At Beacon, we remain committed to our philosophy that investment strategies of the past no longer apply to the 'new normal' of today, and we pride ourselves on our portfolio solutions that work to capture gains while striving to limit losses. This recognition reaffirms that we're creating innovative solutions that meet the needs of today's investor, and I commend our advisors and staff for another remarkable year of dedication to serving these investors' needs."
Fintech News – The Latest News in Financial Technology.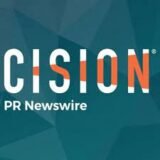 PRNewswire