Deposits, loans, data, and efficiency top the list of strategic priorities for community and regional financial institutions, according to Jack Henry's fifth-annual survey of bank and credit union CEOs.
The survey provides a peer benchmark for strategic planning, which financial institutions can use to pinpoint emerging areas of opportunity and allocate technology investments. In addition to providing high-level insights, the survey focuses on key competencies across technology infrastructure and major business lines, including core, open banking, digital, lending, payments, and risk, fraud, and security.
Key takeaways from the Strategic Priorities Benchmark Study:
While growing deposits topped the list of priorities for banks, leveraging data was the top priority for credit unions. Growing deposits also ranked as the most difficult priority to achieve.
79% of financial institutions (FIs) plan to increase their technology spend over the next two years; digital banking, fraud and security, and data analytics are the top three technology investments planned.
Beyond a shared fear of deposit attrition and displacement, banks and credit unions differ in their top concerns. Banks' top concerns include talent retention, NIM compression, and regulatory changes, while credit unions' biggest worry is an economic slowdown – and a related rise in delinquencies.
90% plan to embed fintech into their digital banking experiences, with 65% planning to embed payments fintechs.
65% plan to expand services for small and medium-sized businesses (SMBs); commercial lending tops the list of SMB services FIs plan to add.
Phishing and real-time payments top the most concerning fraud/security threats.
The study's lead authors, Lee Wetherington, senior director of corporate strategy at Jack Henry, and Jennifer Geis, senior strategy analyst at Jack Henry, say last year's inflection points – changes in the business environment that required FIs to make significant adjustments to their operation and management – gave rise to distinct market shifts that are creating new opportunities for banks and credit unions in 2023 and 2024. Inflation, rising rates, and deposit churn have created a series of knock-on effects upon which financial institutions can capitalize.
"Like all change, inflection points create fear, uncertainty, and doubt. The instinctive response is one of withdrawal and retrenchment," the report states. "As a financial institution, however, you are uniquely positioned to lean on your risk competence and capital reserves to tap upside potential while less experienced, unchartered, and poorly capitalized providers struggle."
"For 2023, the top priority is technology that improves deposit retention and acquisition," Geis says. "That means options for automated savings and investments, the ability to receive real-time payments when FedNowSM launches, and shoring up deposit gaps among Gen Y and Gen Z with early-paycheck access and mobile-only account opening that doesn't require funding upfront."
Wetherington said that, "While improving digital products and services has been the focus over the past few years, the flux of both 2022 and 2023 has shifted focus down stack to modernize tech infrastructure in service of strategic agility and the real-time data analytics necessary to fight fraud, improve UX, and establish intra-day visibility into balance-sheet KPIs, including and especially deposit inflows and outflows.
"Financial institutions who proactively take advantage of market shifts are better positioned to capture upside potential and mitigate downside risk – no matter how the economy unfolds in 2023," he added.
The study's results are based on an online survey conducted with core clients between January and March 2023; the survey sample included Jack Henry's core clients across the U.S. with assets ranging from $500M to $50B. Visit the Jack Henry website to download the full eBook and learn more.
Fintech News – The Latest News in Financial Technology.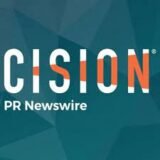 PRNewswire