Carefull, the first digital platform built for banks and wealth managers to protect the daily finances of their older adult clients, today announced that Jim Norwood, former President of Financial Institutions at Securities America, is joining to lead Carefull's financial institutions business. Jim will drive bank, credit union and advisors' further adoption of Carefull's AI technology, which safeguards senior client bank accounts, investments, credit, identity, passwords and documents and helps support the 45 million adult children in the U.S. who are involved in an aging parents' daily finances.
"This position reflects a doubling-down on our success with advisors, banks and credit unions," said Max Goldman, Carefull co-founder. "There's no one better for the position than Jim Norwood. He's well known and highly respected, deeply understands the massive opportunity in better serving older adults, and brings over 30 years of effective leadership in the financial services industry."
Carefull provides a simple tool for advisors and financial institutions to protect and retain assets of older clients, while deepening relationships with those clients' beneficiaries ahead of wealth transfer.
Norwood has spent the bulk of his 30-year career working with banks and credit unions in an executive leadership capacity and has played a critical role in building a significant financial institutions division at one of the nation's largest independent brokerage firms.
"Our team is thrilled to have Jim join Carefull" said Todd Rovak, Carefull co-founder. "We've learned that we have a missing piece of the puzzle for financial institutions to retain and acquire assets, and Jim's stellar reputation in the space puts us in position to truly accelerate."
Norwood said he is thrilled to be part of an organization with such a clear mission and vision.
"It's rare to find a match between a deeply underserved market segment and a breakthrough product," Norwood said. "We share a clear ambition to continue to grow Carefull as the global leader in financial safety across generations."
Jim's hiring arrives on the heels of Carefull's launch of its advisor product—Carefull Pro. Using state-of-the-art technology, Carefull Pro gives advisors a "PRT" platform, allowing wealth managers and planners greater tools to protect older adult clients, retain assets for longer and bridge to the next generation ahead of wealth transfer. In November 2022, Carefull announced it had successfully analyzed and protected $2 billion of transactions from fraud and financial threats in 2022, and had entered a new partnership with Cetera Financial Group.
For more such Updates Log on to https://fintecbuzz.com/ Follow us on Google News Fintech News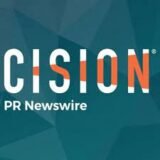 PRNewswire