BeSmartee®, developer of award-winning digital mortgage software solutions, partners with Insellerate, a mortgage customer relationship management (CRM) and Engagement platform, to help lenders maximize loan originator (LO) productivity and close more loans than ever before.
The direct integration, with Insellerate's CRM and Engagement Platform, offers lenders the ability to effortlessly maintain borrower experience continuity from within the BeSmartee Mortgage Point-of-Sale (POS) platform.
Access to Insellerate's automated multi-channel engagement platform will allow for coordinated communications through social media, email, direct mail, text messages, ringless voicemail, and phone calls.
Beyond creating a better borrower experience, BeSmartee's integration with Insellerate will enable lenders to maximize their prospect's conversions and build customers for life. Fintech News
"There is a mind boggling amount of competition to gain a mortgage customers business," said BeSmartee Co-founder and EVP of Sales and Marketing, Arvin Sahakian. In this landscape, it's critical for lenders to take a fresh look at their POS and CRM platforms to ensure that they're up to date to fulfill a customers on-demand expectation and enable a lender to fiercely compete for a customer's business through a great user experience and follow up process. This is one of the primary reasons why the BeSmartee and Insellerate integration is so powerful."
"Really excited to further our integration and partnership with BeSmartee, and to help our lenders close more loans together," said Insellerate Founder and CEO, Josh Friend. "Our integration brings together a great POS and CRM/Marketing automation platform to truly help lenders create a seamless borrower experience."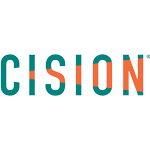 PRNewswire