Nowadays there are more ways to invest than ever before. For this, you can mostly thank technologies. It's not merely the fact that the internet exists and that we can access it in more manners, rather, it is because we have evolved in our thinking of how we utilize the internet, such that we now feel completely comfortable conducting financial practices and trusting that things will be handled efficiently and securely. Then again, these are also the relevant factors to keep in mind while we decide between different investment platforms. There are so many options available these days that even small differences in reputations for security, efficiency, safety, and customer service can make a huge difference.
Before we dive into the list of the platforms, let us first understand how does investment platform work.
An investment platform is essentially an online service that allows you to buy, sell and hold funds. It's possible for you to do this yourself directly on a non-advised basis via a direct to customer (D2C) platform, or on an advised basis using a financial adviser who will invest on your behalf.
Platforms have become exceptionally popular over the years as it can be a tax-efficient way to hold investments. It's possible to gain access to a wide range of funds, which can sometimes be offered at a discounted rate, in spite of the fact that, it's important to note that the funds offered can differ between providers. Investors additionally have the convenience of managing multiple products under one roof as numerous platforms enable you to hold an ISA, a GIA and a SIPP at the same time. Having online access also allows you to view and monitor the progress of your investments whenever you want. Depending upon the type of platform service you choose, this could mean that potential adjustments could rapidly be made in accordance with market changes.
At last, what matters the most is where you feel most comfortable investing your money, and where you feel you can get the best possible return. However, to go over some of the options and the differences between them, here we'll look at some of the top-rated investment platforms worldwide. fintech news

In case you're familiar with E*Trade it is probably because the company advertises more than most of the investment companies or at least it can seem that way if you watch television regularly. It offers several platforms that appeal to a range of investing styles and interests. Their flagship web platform at ETrade.com has been renovated to be simpler to explore, while the acquisition of OptionsHouse quite a few years ago has given them some top-notch options tools.
It's valued in large part for quick execution, a very high-end mobile platform, and a variety of research tools that help users to learn on the go and educate themselves as to what the best trading decisions are. However, the fees are a little higher, at about $7 per trade. While this article is more about information than predictions, it wouldn't be a surprise to see E*Trade become a true leader among online brokers because of a combination of marketing strength and mobile optimization.
| | |
| --- | --- |
| Pros | Cons |
| For options traders, the E*TRADE platform has great tools | You may have to use more than one platform to find all the tools you'd like to use |
| The mobile application includes a ladder for futures traders, which is fairly unique | Margin interest rates are above average |
| Integrated third-party research offerings are high quality | |
Robinhood is perhaps the most popular mobile investing tool in existence at this point, despite the fact that some of the established online platforms have their own apps as well. This is a fairly new company and one that has made its early reputation (a glowing one) by offering free trades in almost any amount. The point is largely to appeal to younger people who might shy away from fees and who may not have large amounts to invest at this time. Through these perks, as well as an interface that is frankly so beautiful as to be a pleasure to use, Robinhood has established itself as a formidable counterpart to more traditional online broker options.
| | |
| --- | --- |
| Pros | Cons |
| Trading costs are very low | Trades appear to be routed to generate payment for order flow, not the best price |
| The website and the mobile app are easy to use | Quotes are a bit delayed and do not stream |
| | There is very little research available |
Coinbase is one of numerous platforms in the cryptocurrency space, which together could make for an entirely separate article similar to this one. However, it has as good an argument as any as being the leader in this space, and so bears mentioning. Basically, this is an online and mobile platform through which users can buy and sell cryptocurrencies namely, bitcoin, bitcoin cash, litecoin, and ethereum, though others have been and can be added. Fees vary depending on how you buy cryptocurrency through a debit card, through deposited cash, or directly via your bank account, but the process is simple. The caveat is that cryptocurrency is highly volatile and largely unpredictable. However, it is also viewed as an investment commodity.
| | |
| --- | --- |
| Pros | Cons |
| A huge variety of fiat deposit and withdrawal options | Accounts of Coinbase are monitored and you don't stay anonymous |
| Insured Bitcoin deposit | Funds can be delayed (deposits and withdrawals) for three days |
| Instant transfers between Coinbase users | Not many supported cryptocurrencies |
When it comes to Investment, the basic thing that matters the most is your needs. Your investment planning should be drawn to fulfill your requirements. Above mentioned Investment platforms are from three different categories namely, online, mobile, and fringe investment platforms. You can refer these and select an investment platform that suits you the best.

Aashish is currently a Content writer at FintecBuzz. He is an enthusiastic and avid writer. His key region of interests include covering different aspects of technology and mixing them up with layman ideologies to pan out an interesting take. His main area of interests range from medical journals to marketing arena.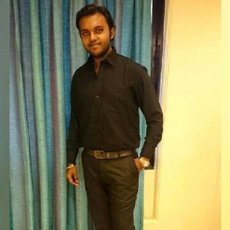 Ashish Y.