BGV, the Silicon Valley-based cross-border venture capital platform, announced significant promotions within its leadership team at its Annual LP meeting in Menlo Park on June 1st. These promotions signify BGV's commitment to nurturing outstanding and diverse talent, driving innovation, and expanding its reach across global markets.
Today, BGV proudly unveils the following notable promotions:
Yash Hemaraj has been promoted to General Partner, starting with BGV's second Opportunity Fund (OF II). Yash's strategic vision and dedication over the last nine years have been instrumental in driving BGV's success, making his promotion a testament to his outstanding contributions to the firm and to his portfolio companies. Yash holds board positions with category leaders Folloze, Macrometa, BoostUp and AiDash, as well as up and coming startups Tagnos, Stack Identity and Essenvia. Yash also leads 

Arka Venture Labs

, the premier US-India cross border pre-seed fund dedicated to scaling Indian B2B startups.



Sarah Benhamou

 has been promoted to Partner and to lead operations in 

France

. With her deep understanding of the French startup ecosystem, and her extensive experience in driving new businesses, Sarah is poised to play a pivotal role in solidifying BGV's European efforts.  She sits on the boards of Flytrex and Kardinal.ai, and works with BGV portfolio companies Zelros and Madkudu.  Most recently, Sarah led the investment in Cryptosense (now Sandbox AQ) and drove the deal to a successful exit.


Mas Sakamoto has been promoted to Operating Partner, where he will focus on establishing vital relationships and services with Japanese investors and enterprises seeking to leverage global AI innovation. Sakamoto's deep knowledge of the Japanese technology landscape, coupled with his industry connections, further strengthen BGV's global presence.



Sophia Lee

 has been promoted to Controller, assuming additional responsibilities for overseeing BGV's financial operations. Lee's meticulous approach and keen eye for detail have been invaluable to the firm, ensuring financial integrity and driving continued growth.
"Our firm is remarkably proud to have such exceptional individuals as part of our team," said Eric Benhamou, Founder and General Partner of BGV.  "While the broader VC industry faces challenging times, the mainstreaming of AI innovation is vindicating our Enterprise 4.0 thesis, and these promotions reflect our commitment to nurturing diverse talent, expanding our reach, and solidifying BGV's position as an investment leader at the intersection of two core trends: cross border innovation and human-centered AI."
One of BGV's distinguishing factors is its unique investment thesis focused on Enterprise 4.0. This concept refers to the successive waves of enterprise technology innovation and keys in on a new wave of B2B startups that leverage artificial intelligence, intelligent automation, and proprietary data access to deliver actionable insights for enterprise businesses. By offering hyper-niche verticalized solutions, programmable cloud infrastructure, or cloud-native security innovations, these disruptive startups generate immediate business value and drive significant ROI improvements for their customers.  Building on this thesis, BGV is operationalizing AI via investments in 30+ AI powered startups spanning computer vision, NLP, Generative AI, robotics and ML in its global portfolio.
BGV also employs a differentiated cross-border deal flow sourcing strategy, with a primary focus on France, India and Israel. By actively identifying passionate entrepreneurs and startups  from these innovation hubs, BGV helps them scale their operations to the United States, transforming them into global enterprises. This strategy provides capital efficiency advantages and fosters innovation through the fusion of diverse perspectives and expertise. The firm's extensive corporate relationships, combined with its commitment to nurturing outstanding talent, enables BGV to identify and support the most promising AI startups and facilitate their expansion on a global scale.
As BGV continues to invest in and support groundbreaking startups, from seed stage to IPO, these promotions underscore the firm's unwavering dedication to driving innovation, delivering value and creating lasting impact across global markets.
Fintech News – The Latest News in Financial Technology.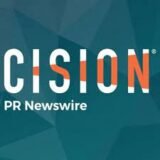 PRNewswire