Available to all Majesco Cloud customers this modern data architecture eliminates implementation costs, delays and risks
Majesco, a global leader of cloud insurance platform software for insurance business transformation, announced it is enhancing our Majesco Analytics solutions and speeding implementation with Qlik's data integration capabilities.
Majesco will be leveraging Qlik Data Integration's replication capabilities to enable Majesco to automatically replicate all data for Majesco Intelligent Core for P&C and L&AH, Digital and Distribution Management solutions including extensions and customizations, in near real-time. This will enhance data access via a modern data architecture to all Majesco Cloud customers, eliminating most implementation costs, delays, and risks.
"In today's challenging insurance market, rapid access to data and insights is increasingly important from underwriting to claims," stated Pat Davis, GM and SVP for Data and Analytics at Majesco. "We are thrilled to be leveraging Qlik, a recognized market leader in data integration that will accelerate our customer implementations and bring enriched value with real-time data feeds. Our rapidly growing contributory database and customers use of their core data makes this a powerful combination that will bring operational and strategic value to their business. We look forward to the exciting opportunities ahead."
Majesco Analytics solutions enables insurers to view and create reports and dashboards within an embedded user experience, putting business insight at their fingertips while providing them full access to their data to support broader analytic goals. Majesco has a contributory database of loss control and core system data used with a growing set of AI/ML models that help customers gain and act on insights at speed.
"We are excited to enable an industry leader who understands the importance of bringing next generation real-time data and analytic solutions to an industry built on data," stated Steven Foster, VP at Qlik. "Accelerating the implementation and value of Majesco Analytics solutions will deliver tremendous business value and help their customers stay ahead of the competition and demands of a changing market."
Qlik Data Integration provides a simple, efficient, and scalable solution for data replication, synchronization, and data integration across various data sources, including databases, data warehouses, cloud-based systems, and more. It offers a range of features to support data replication and integration, including near real-time data replication, high-performance data movement, data transformation, and data quality checks.
Fintech News – The Latest News in Financial Technology.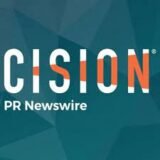 BusinessWire