BigPay to expand into Thailand as it hyper focuses on serving the ASEAN travel market
Thredd experiences record revenue growth across Asia-Pacific in 2023 as demand for next-gen payments tech in embedded finance and digital/virtual payments accelerates
Embedded finance forecast to unlock US$242 billion in revenue across APAC by 2025 in small business (SMBs) and consumer segments1
BigPay, a leading Southeast Asian financial services app, has selected Thredd, a fast-growing 'next-gen' payments platform to power its payment capabilities, starting with BigPay's upcoming expansion into Thailand, with Indonesia and the Philippines following in early 2024.
BigPay currently operates in Malaysia and Singapore and provides a full suite of financial services with over 1.4 million carded users. With features such as payments, international transfers, micro-insurance, personal loans, spending analytics, the goal is to help Southeast Asians level up their lives – one transaction at a time. One key offering from BigPay is Stashes and Round-ups, a feature that encourages a habit of saving money through saving goals and helps users to put aside money through rounding up of each transaction.
In addition to its regional expansion plans, most recently, BigPay announced its upcoming collaboration with airasia Superapp for seamless travel booking payment on the platform. More of BigPay's products will be customised for, embedded and available directly on airasia Superapp, allowing users to conveniently pay via BigPay for flights, hotels, and more after linking their accounts.
"As we prepare to bring BigPay to new markets across Southeast Asia, we need a payments technology partner with a deep understanding of digital banks, embedded finance, and the complexities of the region," said Mitherpal Sidhu, COO, BigPay. "Thredd's next-gen payments tech is well-known for its reliability and flexibility, and their investment in dynamic emerging technologies, like generative AI, is a real differentiator. They know Asia and are experts in powering embedded finance – that's important to a fast-growing company like BigPay."
"Embedded finance is forecast to unlock US$242 billion in revenue opportunities within the SMB and consumer segments across Asia-Pacific by 2025," said Damien Gough, Head of Asia-Pacific, Thredd. "Solutions like BigPay's are a crucial element of this digital transformation, pioneering a new interconnected financial services ecosystem that benefits all Southeast Asian residents. We eagerly anticipate integrating Thredd's next-gen tech into BigPay's future-focused platform and partnering with them as they expand across the region."
Thredd has experienced record growth across Asia-Pacific in 2023 to date with business wins in Australia, Hong Kong, New Zealand, Singapore, and Malaysia, powering card programmes servicing customers across the entire region. Thredd continues to lead in the embedded finance, corporate expense management, and marketplace segments, serving Asia-Pacific-based customers from its offices in Singapore and Australia.
Stay Ahead of the Financial Curve with Our Latest Fintech News Updates!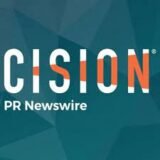 BusinessWire