A cryptocurrency exchange based out of Japan, bitFlyer has announced the launch of blockchain consulting service as an attempt to cater to the requests from new organizations related to the blockchain technology and its applications. bitFlyer has launched this service in the bitFlyer Blockchain, the blockchain division of the company.
bitFlyer was Japan's largest cryptocurrency exchange as of June 2018. Now, this cryptocurrency exchange stated that this new service aims at targeting new businesses who have never before but now want to leverage the blockchain technology. Fintech News

It will support the businesses in making decisions, managing their projects, finalizing the concepts, planning, and developing their businesses as stated by the company in its press statement. This service will also help the businesses weighing new applications of blockchain. The press statement also said that there is a need for considering the creation of new businesses as well as bringing in innovation in the businesses by utilizing the technology of blockchain.
Newer blockchain applications can be traversed in various fields, but specifically in technology and communications, finance and manufacturing and distribution, or as the cryptocurrency exchange is convinced.
The BaaS, miyabi Core, Regtech services, and Joint Business will witness the addition of this new service by bitFlyer.
The Japanese company will be seen targeting the organizations entering into the industries of finance, technology, real estate, manufacturing, and public sectors, through the launch of this new consulting service.
bitFlyer exchange allows its users to buy, sell, and spend cryptocurrency- Bitcoin. With the use of custom-written software, the platform makes the offering of an API which enables the customers to gain access to and control their accounts.
This consulting service is a badge added to the varied business services provided by the firms. To know more about such latest updates from the fintech field, follow the fintechbuzz. Fintechbuzz offers its users content in several forms relating to the fintech industry.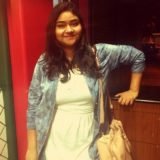 Chandrima S.