Finastra, a global provider of financial software applications and marketplaces, announces that BKN301 Group, a fintech committed to creating a world without financial barriers, has gone live with Finastra's Essence to bring digital and cross-border payments solutions to San Marino and subsequently emerging markets around the world. Finastra's partner Corvallis, Tinexta Group, a leading IT provider in the Italian financial services sector, managed the project, last mile payments integration and the fast implementation of the solution in line with local requirements.
With Essence, deployed on Microsoft Azure cloud and integrated with Salt Edge's Open Banking Compliance, BKN301 Group can effectively manage payments accounts, international payment methods such as SEPA and SWIFT transfers, and all book-keeping data for its corporate customers. It will also launch a feature that enables customers to open accounts and issue cards quickly and seamlessly. With the digital banking platform in place, BKN301 Group will accelerate its longer-term strategy to bring a Banking as a Service (BaaS) payments solution to corporates in the Middle East and North Africa (MENA) region.
"Our objective has always been to tear down financial barriers in fast growing markets, bringing the best and most innovative solutions to foster economic growth and open up their markets to opportunities in the west and vice versa," said Stiven Muccioli, Founder and CEO at BKN301. "We selected Finastra due to its holistic and integrated offering, enabling us to dramatically reduce time to market while incrementally developing our services, adapt quickly to new legislative and customer demands and pursue new markets in line with our roadmap. The MENA region is a major growth area for us as despite its young and digitally savvy population, it is still largely reliant on cash, presenting a big opportunity for payments innovation. Going live with Essence represents another milestone in our strategy towards becoming a trusted partner for corporates and financial players in both San Marino and the MENA countries."
Essence is a next-generation digital banking platform which combines sophisticated functionality and advanced technology to increase enterprise agility, reduce costs and improve operational efficiency. Its open architecture enables financial institutions to incrementally add value-added services and accelerate revenue growth. Salt Edge's Open Banking Compliance provides full coverage of regulated markets with cross-bank and pan-European API standards.
"BKN301 Group needed a robust and flexible digital banking platform integrated with value-added services, to enhance its offering today and support its future growth plans, such as for the MENA market," said Siobhan Byron, EVP, Universal Banking at Finastra. "Our open API-based, scalable SaaS solution, which enables seamless integrations with services such as Salt Edge's Open Banking compliance, gives the fintech the flexibility to adapt and grow quickly. Through our solution and Corvallis' implementation support, we have enabled BKN301 Group to facilitate seamless cross-border payments and digital payment wallets for its customers, and eventually deliver a new BaaS payments offering."
"Our success with BKN301 Group demonstrates the strength of Finastra and Corvallis' partnership capabilities for the Italian market," said Francesco Magnani, Client Manager at Corvallis. "Corvallis' local expertise helps customers and end users to easily adopt Finastra's solution and speed up their digital transformation. BKN301 combined the power of Finastra's digital banking solution and Corvallis' knowledge of the rules and environment in which to deploy and run."
For more information about Essence, click here. For more information about Open Banking Compliance, click here. For more information about BKN301 Group, click here.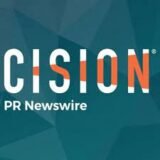 PRNewswire