BlueSnap, the All-in-One Payment Platform, has been named "Best Payment Gateway – Global" by CFI.co, a print journal and online resource reporting on business, economics, and finance. BlueSnap, both a payment processor and gateway, was nominated for the CFI.co award by an anonymous party. The CFI.co judging panel recognized BlueSnap for its excellence in cross-border payment technologies that minimize costs and maximize conversions.
Every year, CFI.co invites its community to nominate individuals and companies for the CFI.co Awards Program. CFI.co's Capital Finance International Judging Panel, representing a combined 170 years of business leadership and financial journalism experience, ultimately selects the winners. In addition to BlueSnap, this year's winners include The Walt Disney Company, Pavilion Global Markets, IBM, The Washington Post, Walmart, J.P. Morgan, and Manulife Investment Management.
In the award writeup, the CFI.co Judging Panel highlighted the key differentiators that make BlueSnap the Best Payment Gateway for global business. These include:
Processing for online and mobile sales, marketplaces, subscriptions, invoice payments, and manual orders.
Support for 100 shopper currencies and 110 payment methods, including eWallets and bank transfers.
A global bank network that automatically localizes card payments to minimize cross-border fees and maximize authorizations.
Built-in fraud protection and chargeback management.
Integrations for 100+ business platforms including shopping carts, ERP, and CRM.
The judges note that BlueSnap "…has strong solution partnerships, a near-perfect client retention rate, and business that's doubling every year." They conclude that "BlueSnap has reached this summit by heeding clients' 'pain points' and tech shortage woes- and delivering innovative solutions."
BlueSnap's cross-border payment technologies have had a powerful impact on its customers' businesses. Today, over 85% of BlueSnap merchants have international customers, accounting for more than half of total sales processed by the platform. These merchants have increased their conversion rates by up to 6% and saved an average of 1% on foreign transaction fees thanks to BlueSnap's Intelligent Payment Routing that leverages local banks.
"The CFI.co nomination was a pleasant surprise for our team, so I want to personally thank the anonymous advocate who put forward BlueSnap for this award," said Ralph Dangelmaier, CEO of BlueSnap. "We're proud to serve businesses that use our All-in-One Payment Platform to expand beyond national borders. They help to create a global economy that reflects the talent, ingenuity, and diversity of people from around the world."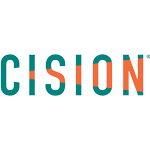 PRNewswire