BondExchange, the technology and service leader in the surety bond industry, and TrustedChoice.com, the leading digital marketing platform for the independent insurance industry, announced today an enhanced partnership to bring BondExchange's surety platform to the nation's most extensive collection of independent insurance agents.
Immediate access to the BondExchange platform is available to TrustedChoice.com agents at www.bondexchange.com/trusted-choice.
"BondExchange's mission is to empower agents with the tools needed to make surety a consistently profitable and low touch product line," said Jackson Cromer, President of BondExchange.
"We've spent over 40 years perfecting this formula, and we are excited to make our industry-leading surety bond platform and underwriting team available to all TrustedChoice.com agents."
"TrustedChoice.com pairs agents and their customers with the companies that can best handle their insurance needs," said Vinnie Savarese, SVP of Company Relations for TrustedChoice.com. "We are thrilled to add BondExchange as a company partner and provide our agents with a trusted option to place their surety business."
"Surety bonds have historically been a difficult product line for agents," continued Cromer. "We've created a solution that eliminates the pain points agents face with surety by making the quoting and issuing process quick and easy. We are excited to bring our free to use, first-class offering to TrustedChoice.com agents. We look forward to working with them to transform surety bonds into a profitable line of business."
Fintech News – The Latest News in Financial Technology.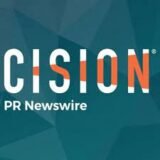 PRNewswire