Breef (breef.com) has launched Breef(Pay), powered by Tranch (tranch.com), an industry-first payment infrastructure that allows brands to invest in agencies now and pay over time. Companies can find and finance agencies in a single location for the first time — meaning quicker project kick-offs, faster agency payments, and reduced impact on balance sheets.
Breef, which recently announced its Series A financing, has expanded its proprietary marketing product by investing in technology that allows brands to pre-qualify for additional budget. Breef users can now pay on their terms for up to $500,000 in agency marketing spend over 2 to 12 months. By partnering with Tranch, a market-leading B2B flexible payments platform, Breef is the world's only end-to-end "find and pay" agency growth platform.
Breef(Pay) provides the financial flexibility to prioritize marketing projects without jeopardizing quality or spend. Brands no longer have to compromise on strategic marketing and growth goals. Instead, businesses can spend more over time with multiple agency partners, and be rewarded through a market-first initiative to regenerate budgets based on marketing success. For Breef's agency community, this means more project opportunities and payment security.
"Today's marketers need access to agency partners that help drive strong results," said George Raptis, Co-Founder and CEO, Breef. "By eliminating concerns around upfront costs, Breef(Pay) removes the uncomfortable budget chat between marketer and CFO. We are modernizing how companies approach and manage spend – encouraging them to grow now, pay later."
Breef(Pay) partner, Tranch, is heavily investing in the relationship."We are energized by what Breef is doing by bringing an entire market into one platform," said Tranch Co-Founder, Philip Kelvin. "We understand the needs of businesses to be paid on time, and also give growing companies the flexibility to access additional marketing spend to pay on their terms without compromising on growth objectives."
Home to 15,000 agencies, across 25 countries, Breef recently passed $100 million in project value created on the platform. Established companies like Heineken, Netflix, and Pantone, as well as emerging brands such as Byte and beverage company, Flying Embers, use Breef to find the best agencies for over 50 project types – and now companies are gaining an advantage over their competitors by transforming their marketing budgets through Breef(Pay).
Fintech News – The Latest News in Financial Technology.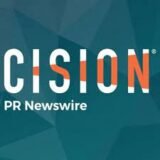 BusinessWire