BTIG announced that Jay Magee has joined the firm as a Managing Director within Investment Banking's Financial Institutions Group. Mr. Magee will support the firm's efforts to deliver a complete set of advisory and capital solutions to BTIG's corporate, institutional and financial sponsor clients globally.
Mr. Magee brings more than 20 years of industry experience to the firm. Prior to joining BTIG, he was a Managing Director and Co-Head of the Financial Services Group at JMP Securities, where he held several roles since 2005. Most recently, he was responsible for origination and execution of capital raising and advisory transactions in the specialty finance sector with a focus on auto, consumer, commercial and mortgage finance and tech-enabled lending.
Over the last several years, BTIG has invested in resources to develop a differentiated team in investment banking and across all areas of the firm. Mr. Magee's appointment reaffirms BTIG's commitment to attracting top-tier talent and positions the firm for continued success, specifically within the housing ecosystem sector. Eric Hagen, CFA, Residential Mortgage and Specialty Finance Analyst, Sarah Barcomb, Commercial Mortgage and Specialty Finance Analyst, and Carl Reichardt, Homebuilding Analyst, lead the research efforts and provide a complete fundamental view of the mortgage and homebuilding sectors. Additionally, Isaac Boltansky, Director of Policy Research, provides Washington policy analysis and forecasts how potential policy shifts could impact investors, corporations, and other market participants across various sectors, including housing.
"We are thrilled to welcome Jay to BTIG," said Scott Kovalik, Co-Founder and Chief Executive Officer of BTIG. "The financial services and housing sectors are continuously evolving. Jay brings a remarkable level of expertise and industry knowledge to our Financial Institutions Group, making us better positioned to provide comprehensive solutions to our global clients. We look forward to working with him as we continue to expand our offerings."
BTIG's investment banking products include mergers and acquisitions, capital markets advisory, IPOs, follow-on offerings, ATMs, SPACs, private placements, convertibles, debt, buybacks, liquidity solutions, venture capital, private equity and private capital. Clients benefit from proprietary and actionable market intelligence, and BTIG's comprehensive understanding of financial dynamics. Aftermarket services include trading coverage and corporate access, connecting issuers with the buy side. BTIG's Corporate Access program regularly hosts events for investors and corporate management teams across the consumer, energy and infrastructure, financials, healthcare, real estate and technology sectors.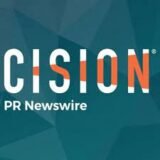 BusinessWire