CAIS, the leading alternative investment platform for independent financial advisors, announced the final agenda for the second annual CAIS Alternative Investment Summit, the industry's marquee gathering of independent advisors and alternative asset managers, which will take place October 16-18, 2023, at the Beverly Hilton in Los Angeles, California.
"We have an incredibly exciting lineup of speakers, including more than 30 'CAIS Talks' lead by top alternative asset managers bringing advisors insights focused on a wide range of topics and alternative asset categories spanning private equity, private credit, structured notes, commercial real estate, secondaries investing, portfolio management, wealth-friendly product and strategies, and macroeconomic outlooks," said Matt Brown, Founder and CEO of CAIS.
Over 1,000 members of the CAIS community will convene over three days at CAIS Summit featuring leaders from wealth management, alternative asset management, and technology to network, learn, and explore.
Notable general sessions include:
Global Challenges in an Uncertain World: Mike Pompeo, 70th Secretary of State of The United States
From Macro to Micro: Examining How Global Events Affect Investment Strategy: Kipp deVeer, CEO, Ares Capital Corporation; Jim Zelter, Co-President, Apollo Global Management; Jenny Johnson, President and CEO, Franklin Templeton; Joshua Friedman, Co-Founder, Co-Chairman and Co-CEO, Canyon Partners
Investing in Sports: Todd Boehly, CEO of Eldridge; Ian Charles, Founder and Managing Partner, Arctos Partners; Michael Rees, Co-President and Head of GP Strategic Capital, Blue Owl Capital
When Artificial Intelligence Meets Wealth Management – Will you be Ready?: Marco Della Torre, CEO of Venn, Two Sigma; Kelly Godfrin, Head of Strategic Data Initiatives, Fidelity Investments; Andrew Lewis Smith, Founder and CEO, Alai
Accessing the New Frontier in Media, Entertainment, and Sports Investing: Rob Lowe, author and producer; Todd Boehly, CEO of Eldridge
"The CAIS Summit provides us with opportunities to meet face-to-face with leading alternative asset managers to gain an even deeper understanding of the alternative investing landscape," said David Copeland, Strategic Wealth Partners. "We are excited to participate in an event that brings together some influential leaders in the space."
Stay Ahead of the Financial Curve with Our Latest Fintech News Updates!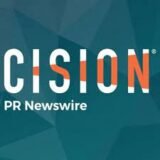 BusinessWire