Canapi Ventures, the fintech venture capital fund investing in early to growth stage financial services companies, announced that Tom Davis has joined the company as a General Partner focused on leading growth stage equity investments. Davis will open Canapi's office in San Francisco and join the firm's investment committee.
Davis joins Canapi with close to two decades of experience in the financial services space, having worked with growth stage companies throughout his career at Morgan Stanley, General Atlantic, and Centana Growth Partners. Most recently, as a Partner at Centana, Davis served on the board of True Link Financial, and as a board observer of Ease (acquired by Employee Navigator), and Sentieo (acquired by AlphaSense). Prior to Centana, Davis spent nine years at General Atlantic, in both their New York and Palo Alto offices, where he focused on investments in both the financial services and technology sectors.
"Tom's unique background of investing through various cycles in traditional banking and financial technology companies has positioned him to understand the nuances of both regulated entities and high-growth companies," said Gene Ludwig, Managing Partner at Canapi Ventures. "Tom's strong network and reputation in the Bay Area technology community will make him a tremendous asset to our team."
Davis began his career in the Investment Banking Division of Morgan Stanley in New York, where he worked with clients in the commercial banking, asset management, and specialty finance sectors.
"Tom is the ideal fit for Canapi's multistage platform and overall growth investing efforts," said Walker Forehand, President and General Partner of Canapi Ventures. "In Tom we are getting not only a great investor but also a proven leader whose thoughtful, diligent and humble approach aligns with Canapi's core values."
As General Partner, Davis will lead Canapi's Bay Area operations and provide in-person engagement and connectivity with the firm's portfolio companies based on the West Coast.
Stay Ahead of the Financial Curve with Our Latest Fintech News Updates!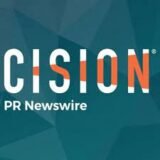 PRNewswire