CardWorks Servicing, LLC ("CWS"), a wholly-owned subsidiary of CardWorks, Inc. ("CardWorks") and one of the largest privately-held providers of end-to-end outsourcing support services for credit card and installment loan products in North America, today announced it has successfully completed the acquisition of Dataline Systems, LLC ("Dataline"). Founded in 1986, Dataline is an Apopka, Fla.-based privately-held provider of business process outsourcing and financial services operations support. Financial terms of the transaction were not disclosed.
Dan Pillemer, President & Chief Executive Officer of CardWorks, said, "This transaction brings together two companies that offer best-in-class services that are highly complementary, run on values inspired by their founders and, importantly, have similar people-centric cultures focused on doing the right thing while putting customers first."
Matt Berman, Head of the Servicing Business at CardWorks, added, "Dataline has unique capabilities in payment disbursement services, data reporting and analytics, and business process automation, each of which are additive to our existing CWS capabilities. As such, the acquisition will further strengthen our end-to-end credit card and installment loan portfolio management and servicing offerings for banks, credit unions, non-bank lenders, and asset managers."
Collin York, the founder of Dataline, continued, "For nearly 37 years, Dataline has partnered with financial services companies to design, develop, and implement customized business process outsourcing and financial services operations support solutions that are enabled by optimized data management. Our team could not be more excited about becoming part of the CardWorks family, where we see energy, excitement, enthusiasm, and a team that is committed to doing the right thing."
CWS will provide Dataline a greater breadth of resources, capabilities, and operational support to take their platform to an even higher level of client service. Dataline will, in turn, be able to grow its core business with existing clients, CWS clients and new clients, generating new opportunities.
Today's acquisition also signaled a strategic shift at CardWorks to explore inorganic growth opportunities. "Our experience through cycles, disciplined approach to growth, and compliance-focused culture have led to the fortunate position of having a strong balance sheet and capital levels," Pillemer said. "We are excited to explore acquisitions of companies, assets, or capabilities that expand CardWorks' businesses and are in line with our vision for the future, particularly if we are lucky enough to find teams as talented as the Dataline team."
The closing of the transaction was effective January 1, 2023. Upon closing, Dataline became a wholly-owned subsidiary of CWS.
For more such Updates Log on to https://fintecbuzz.com/ Follow us on Google News Fintech News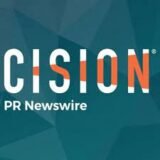 PRNewswire