Shawn Lese, Chief Investment Officer and Head of Funds Management, Americas, at Nuveen Real Estate, has joined the Board of Advisors of CrowdStreet, Inc. ("CrowdStreet"). CrowdStreet is a fintech company that operates an award-winning1 online real estate investing platform. The appointment follows an equity investment in CrowdStreet by TIAA Ventures. Both Nuveen and TIAA Ventures are affiliates of TIAA, the Fortune 100 financial services company.
In this role, Lese will advise CrowdStreet as it accelerates efforts to provide more ways for investors to help diversify their portfolios with private real estate. At Nuveen Real Estate, which has an over $110 billion Americas platform2, Lese leads a team of seasoned portfolio managers in driving investment performance and partnering with clients on their current and prospective real estate investments. In addition, as Chief Investment Officer, Americas, Lese oversees the end-to-end investment process.
"We've watched for several years as CrowdStreet has built out its online investing platform to better serve real estate sponsors, individual investors, and financial advisors," Lese said. "CrowdStreet's innovation is modernizing, demystifying, and streamlining access to commercial real estate so that more investors have the potential to reap the benefits of investment in the asset class."
"We are also continually innovating at Nuveen, both in terms of evolving real estate investment products and expanding the universe of investors who can participate in them. I look forward to working with the CrowdStreet team towards our mutual goals."
Among other things, Nuveen plans to raise equity capital on CrowdStreet for some real estate projects, which would allow individual investors to participate alongside institutional capital. The two companies may, in the future, develop products together and participate in investments as joint-venture partners.
Darren Powderly, Co-Founder and Chief Business Development Officer for CrowdStreet, noted Nuveen's industry leadership in investment management and Lese's role in the enterprise. "Shawn's perspective is highly valuable as we grow and evolve CrowdStreet to meet investors' demand for private real estate investments. We're thankful to have Shawn in our brain trust."
Since its inception, CrowdStreet has raised $3.8 billion for 700+ commercial real estate projects across the U.S.3 In 2021, the company achieved its first billion-dollar year when its investor community funded $1.2 billion across single-property deals, professionally-managed funds, and separately managed accounts.
For more such Updates Log on to https://fintecbuzz.com/ Follow us on Google News Fintech News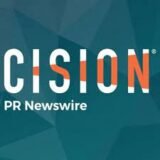 PRNewswire