Crypto Arbitrage Team (CAT), a pioneering investment platform specializing in high and stable investment opportunities in the niche market of crypto arbitrage, today announced the launch of its transparency and community education campaign. To kick off this campaign, CAT has published an insightful article on Medium, titled "What is Crypto Arbitrage Trading and How Does It Work?" The article can be found at: https://medium.com/@mycat.team/what-is-crypto-arbitrage-trading-and-how-does-it-work-fd190cefccd8.
CAT has initiated this campaign to provide the crypto community with comprehensive information and guidance on various aspects of cryptocurrency trading, starting with the topic of crypto arbitrage trading. The aim of this campaign is to enhance user understanding of the crypto landscape and foster an environment of educated decision-making, offering high and stable investment opportunities with returns of up to 2.7% daily.
The recently published Medium article demystifies the concept of crypto arbitrage trading, explaining the potential benefits, risks, and methodologies behind it. The piece offers step-by-step guidance on how arbitrage works, as well as various strategies and best practices for traders to consider when engaging in arbitrage trading.
In an era when trust in the crypto space is crucial, CAT's commitment to transparency and community education reflects its dedication to building a knowledgeable and secure investment environment. By publishing informative articles and providing educational resources, CAT aims to position itself as a trusted partner for crypto investors of all experience levels.
As the campaign progresses, CAT will continue to release educational content on various topics, including market analysis, trading strategies, risk management, and more. By doing so, CAT hopes to create a well-informed community of investors, fostering a more inclusive and transparent crypto investment ecosystem.
For more such Updates Log on to https://fintecbuzz.com/ Follow us on Google News Fintech News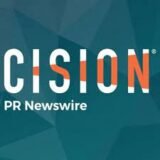 PRNewswire