Cboe Global Markets, Inc, the world's leading derivatives and securities exchange network, announced Mandy Xu had joined the company as Vice President and Head of Derivatives Market Intelligence. In this role, Xu is planning to produce high-level insights and analysis on derivatives market themes and flows, with a focus on furthering client education on Cboe's markets and its leading suite of derivatives products.
"Being a trusted derivatives marketplace and information provider is part of Cboe's DNA, and we are thrilled to have Mandy join our team to help deliver best-in-class market intelligence to our clients around the globe," said Arianne Adams, Senior Vice President and Head of Derivatives and Global Client Services at Cboe Global Markets. "Mandy is a widely recognized expert on the financial markets and brings extensive industry knowledge that will help deepen our engagement and dialogue with clients, as well as provide impactful insights to help them harness the full potential of our products and services."
Prior to joining Cboe, Xu was Managing Director and Head of Equity Derivatives Strategy at Credit Suisse, specializing in index and ETF volatility research. Before Credit Suisse, she worked as a cross-border M&A analyst at E.J. McKay, a boutique investment bank in Shanghai. Xu graduated with honors from Harvard University with a B.A. in Economics and is a CFA charterholder.
Part of Xu's content strategy at Cboe is expected to include creating a weekly series of market commentary highlighting themes and opportunities in the cross-asset derivatives market, as well as hosting a monthly webinar series geared for financial professionals. The webinar series is planned to be on a broad range of topics and bring together leading industry experts to discuss their perspectives on the market landscape and options and futures strategies. The series is slated to launch on Wednesday, September 20.
"For 50 years, Cboe has been the leading authority in the options and volatility space, widely recognized for its track record of innovation, education and advocacy efforts to drive the industry forward," said Mandy Xu, Vice President and Head of Derivatives Market Intelligence. "Market data and market intelligence have long been valuable tools for investors, and as demand for Cboe's proprietary products has grown among retail and institutional investors alike, I'm excited to play a critical role to help provide actionable insights to help our clients develop smart and efficient trading strategies."
Fintech News – The Latest News in Financial Technology.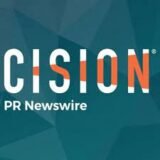 PRNewswire