Europe recently witnessed the launch of its first live CBDC (Central Bank Digital Currency) project launched by the Central Bank of Hungary (Magyar Nemzeti Bank) in was born, with Perfinal at the center as the FinTech pillar of this monumental transformation. This remarkable initiative places Perfinal at the forefront of a digital currency revolution as the financial world confronts the marriage of traditional mechanisms with new-age digital innovations.
Leading Perfinal's involvement in this project is Mate Brezovszki, a seasoned finance professional whose career is a patchwork of high-level industry achievements. From institutional banking at renowned international banks in London to pioneering decentralized finance solutions, Mate's career path reflects a rare blend of traditional financial acumen and a vision for the future of digital currencies. His pivotal role in bringing cryptocurrencies into the regulated financial arenas underscores his vision for the future of the financial sector.
Mate Brezovszki explains the current financial zeitgeist as follows: "We live in an era of monetary metamorphosis. The number of issuers of money-like assets is constantly evolving and growing. As part of this evolution, a common priority is emerging: the secure and transparent management of customer portfolios. Where this transparency and security does not exist, this issue must be addressed."
Perfinal has ingeniously developed its technology keeping these crucial principles in mind. By adopting the latest regulatory standards while maintaining adaptability, Perfinal ensures its technology is versatile enough to serve different financial use cases. This duality in design and vision so impressed the Central Bank of Hungary that they awarded Perfinal the contract for the CBDC project.
Commenting on the institution's transformative approach, Anikó Szombati, Chief Digital Officer (CDO) at the Central Bank of Hungary, stated: "…Central banks not only need to work with FinTechs, but also need to think and act like FinTechs to meet customer needs using agility and technology to recognize and fulfill. Perfinal's role in this achievement was crucial and we look forward to future collaborations."
As the financial landscape evolves at breakneck speed, Perfinal positions itself firmly at the forefront and aligns with institutions interested in leading the next wave of financial innovation. The future promises more convergences in traditional and digital finance and Perfinal is poised to be a forerunner in this exciting interaction.
Fintech News – The Latest News in Financial Technology.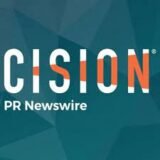 PRNewswire