Explore the dynamic intersection of finance and technology in our FinTech Interview with Michael Ball, Sr. Vice President of Markets & Strategy at Kinective. Gain valuable insights into the evolving landscape of financial technology and its impact on markets and strategies.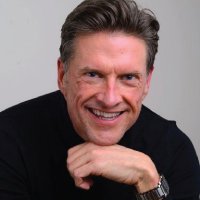 Michael Ball joined the IMM (Now Kinective) team in 2012, with 30+ years of technology leadership experience in banking and financial services software. He is currently IMM's Senior VP, Markets and Strategy, leading revenue generation, strategic initiatives, sales, partnerships, and marketing programs. His goal is to drive IMM's growth through targeted marketing, customer-centric sales, and strong strategies. Before IMM, Michael was President of Datastore, overseeing sales, marketing, operations, and business management. He has held technology leadership roles at EMC/Documentum/Legato, SER Microsoft, and the Federal Reserve Bank. Michael represents IMM as a thought leader at industry events, forums, and conferences and has contributed to trade publications and podcasts.
Michael, what motivated you to pursue a career in Fintech, and how did you get started in the industry?
I began my career as a computer technologist and spent the first 10 years managing data centers for various banking institutions. My time at the Federal Reserve of Baltimore was particularly impactful, as it allowed me to witness firsthand the transformative power of technology to drive business process innovation. This experience motivated me to transition into the software vendor industry, where I have spent the past 31 years.
I've been passionate about fintech given the opportunity to create and provide solutions that have a significant impact on the banking institution's ability to deliver advanced products and services to their customers. It is rewarding to know that the work I do can help shape the future of financial services and make a real difference in people's lives.
Can you discuss any recent partnerships or collaborations that your company has formed with other players in the Fintech industry?
In light of our recent industry announcement, we've now become part of a new, merged organization with CFM and NXTsoft, now called Kinective. The combined entity is unique in its focus on the financial services industry, delivering middleware solutions to banks and credit unions that enable them to accelerate innovation and digital strategies.
We are focused on providing innovative API connectivity, technology integration, document automation, teller workflow, and data analytics software solutions that bridge the gap between a financial institution's core system and its surrounding fintech business apps.
While this announcement is relatively recent, there are a lot of great plans in motion already as well as an exciting vision for how we're going to grow Kinective into a dynamic solution provider that will revolutionize financial services technology.
What sets IMM/eSign apart from other Fintech companies in the market?
What sets us apart from other fintech companies in the market is a combination of several key elements. While we are known for our domain expertise and having a true understanding of financial institution operations, a significant differentiator between us and others is that we are the only eSignature provider that focuses exclusively on serving financial institutions. The classic IMM brand has been serving this market space for 26 years, so we're not a 'new kid on the block'. We have a proven track record of delivering effective solutions to our customers, making us a trusted and reliable partner for financial institutions looking to streamline their processes and improve customer experiences.
Unlike many other new entrants to the fintech space, we have a long history of success and a deep commitment to our customers, which is reflected in the quality of our products and services. Our reputation for helping financial institutions elevate the customer experience and streamline back-office activities has become a well-respected and valued aspect of our company.
And now being Kinective, we have evolved into a larger, unique fintech that provides dynamic middleware solutions that connect the various business systems within a bank or credit union and drive new levels of consumer experience and services innovation. We are building and developing the best and most comprehensive connective technology ecosystem in banking, serving more than 2,500 financial institutions today, to achieve digital transformation and enable them to delight their customers while reducing operating costs.
Can you tell us about a particularly innovative solution that your company has developed, and how it has impacted the industry?
Our company has developed several innovative solutions over the years, but one that stands out is our flagship solution, IMM eSign. This eSignature solution provides a more seamless and fluid user experience for employees as they facilitate and manage eSignature transactions. Powering millions of "end-to-end" electronic transactions every month, it has revolutionized the way consumers interact with financial institutions and has made it much easier for them to perform banking transactions. With IMM eSign, customers can close deals quickly and easily with their trusted bankers from anywhere in the world, with just a few clicks. We've been enabling financial institutions to deliver seamless, Amazon-like experiences making it quick and easy to perform banking transactions.
Our latest innovation, eReceiptsPlus, puts a new spin on the classic functionality of our legacy digital receipts solution. With something as simple as printing a receipt, we've now modernized the process to be able to deliver a receipt in digital format through text/sms based capabilities.
How do you balance the need for innovation with the importance of maintaining security and compliance in the Fintech industry?
To be a successful fintech company in today's business landscape, striking a balance between innovation and maintaining security and compliance is critical. We recognize that while innovation is a vital aspect of our daily operations, security and compliance are equally important. We have dedicated a significant portion of our product roadmaps to prioritize security, compliance, and regulatory requirements, which have become an integral part of our company culture, so much so that it is ingrained in our DNA. We aim to deliver innovative solutions that meet the highest security and compliance standards, which is essential to building trust and credibility with our customers.
What is the single biggest technology challenge facing financial institutions in 2023?
Financial institutions' biggest challenge this year is staring down an uncertain economic situation and preparing how to navigate that in combination with continuing to push forward innovation, technology, and customer experience initiatives that are paramount to defining success. No one knows what will or will not happen next year economically. The best we can do is prepare for the worst, but often, it's not as bad as what anyone anticipates.
Financial institution executives must have a balanced view on how to mitigate risk without impeding the forward movement to best serve its customers, community, and market. Technology has never been more important to FIs than today. Therefore, FIs should continue to invest in technology that will enable them to advance and can also allow them to drive value in areas that will help navigate any potential challenges to the economy.
What would you say are some of the best practices for implementing e-signatures in fintech?
Best practices for implementing e-signatures in fintech should begin with a holistic approach to digital banking transformation that looks beyond a narrow focus on one particular department or application. Institutions that see the strategic value of e-signatures are those that innovate across the spectrum of the financial institution. This includes streamlining the consumer experience, improving the efficiency of transaction processing, and reducing costs and paper usage. It is also essential to ensure compliance with regulatory requirements, as well as selecting a reliable and secure e-signature provider that meets the institution's specific needs.
Additionally, institutions should consider integrating e-signatures with other digital solutions to create a seamless digital banking experience for their customers. By taking a broader approach and viewing e-signatures as a strategic innovation tool, financial institutions can maximize their return on investment and drive new levels of digital innovation and connectivity.
Can you discuss any notable successes or milestones that your company has achieved in the Fintech industry?
Throughout our 26-year history in the fintech industry, we have achieved several notable milestones. Our heritage began in 1996 as a pioneer of document-based technology solutions for financial institutions. Over the next 25 years, we evolved from paper-based document technologies to electronic document systems, to our current industry-leading eSignature platform. In 1999, we introduced in-person eSign technology, and in 2006, we introduced remote eSign technology, allowing customers to sign documents remotely, further streamlining the process of doing business. In 2016, we launched our cloud-based platform, providing financial institutions with a secure and scalable solution to manage their eSignature needs.
IMM has classically been a trailblazer in the fintech industry in that while we're delivering innovative digital banking solutions and technology, we've remained profitable and financially secure every year of our corporate history. We began our corporate history serving the digital technology needs of banks and credit unions, and that has remained unchanged through today.
Can you speak to any notable developments that are impacting the Fintech industry, and how your company is adapting to these changes?
The fintech industry is constantly evolving and Developments impacting the industry have far-reaching implications for our company, as well as the usage of our solutions within a financial institution. One of the notable ones is the update to the E-Sign Act, which is currently making its way through Congress. This update has wide anticipation across the industry because it is designed to provide refinements and clarification in aspects of the original E-Sign Act, making it easier to understand, apply and validate compliance.
While the update is not expected to materially change what everyone is doing, it will make it easier for financial institutions to understand and comply with the regulations, ensuring an institution can comfortably know they're meeting the requirements and avoiding any potential risks.
Another important development is the Remote Online Notary Legislation, which aims to establish a standard framework for standardization at the federal level. This will benefit the industry, the various vendors, and most importantly, the consumer.
We're closely tracking both of these developments and looking to adapt to any changes that might surface, to ensure that our solutions continue to meet regulatory requirements and provide our clients with the highest level of security and compliance.
Can you discuss any new products or services that your company has in the pipeline, and how they are expected to impact the Fintech landscape?
The recent merger between our company, CFM, and NXTSoft has brought together a wealth of experience and expertise, and we are excited about the new products and services that we will be able to offer as a result. We are currently exploring a number of opportunities to combine our various products and services to create innovative solutions that will significantly impact the fintech landscape. As a company that has always been at the forefront of e-signature technology, we are focused on continuing to develop cutting-edge solutions that make it easier and more secure for financial institutions to interact with their customers.
We are also exploring new ways to leverage emerging technologies to create even more value for our clients. We believe that our new products and services will revolutionize fintech service delivery and drive new levels of digital innovation and connectivity across the financial institution, and we look forward to sharing more details as they become available.