The future of fintech has a new face, and its name is Invest Inc. With great enthusiasm, we are proud to announce our Reg A+ offering, a transformative step that underscores our commitment to democratizing premium financial market information and technologies.
Regulation A+ allows us to offer our shares to the general public, paving the way for a wider range of investors to be part of our groundbreaking journey. This offering, available to both accredited and non-accredited investors, is a testament to our mission of inclusivity, ensuring that everyone can have a stake in the next big thing in fintech.
Key Highlights of Our Reg A+ Offering:
Democratization in Action: This offering allows both seasoned investors and those new to the financial landscape to partake in Invest Inc.'s exciting journey.
Strategic Growth:
Funds raised from the Reg A+ offering will be pivotal in expanding our technological capabilities, enhancing user experience, and broadening our market reach.
The New Player in Fintech:
Although a fresh entrant in the market, Invest Inc. isn't just another fintech startup. Powered by machine learning, our platform offers unparalleled access to institutional-level market data, personalized investment news recommendations, and a unique AI-driven ad technology.
Founding member and President, Jacob Fernane, states, "This Reg A+ offering is more than just a financial endeavor. It's our way of inviting the community to be a part of a revolutionary journey. With Invest Inc., we're not just changing fintech; we're reimagining it."
Our CEO, Jas Mathur, brings a wealth of experience and vision to guide Invest Inc. through this exciting phase. "I'm honored to lead Invest Inc. into this new era of fintech, where our dedication to innovation and accessibility will reshape the industry," says Mathur.
Fintech News – The Latest News in Financial Technology.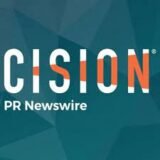 BusinessWire