iBusiness Funding, LLC, a leading provider of innovative lending solutions, including LenderAI and Lending as a Service (LaaS), is pleased to announce the introduction of their new promotion, "24 for '24." This exclusive promotion for its LaaS product supports iBusiness Funding's mission to provide financing opportunities to even the smallest of small businesses by helping lenders expand their SBA loan portfolios.
"24 for '24" is a limited-time promotion available to the first 24 new lenders who sign up for iBusiness Funding's renowned LaaS product before the end of 2024. As part of this promotion, iBusiness Funding will process 24 small-balance loans with amounts under $350,000 for each lender absolutely free of charge. With no processing fees whatsoever, lenders can profitability originate loans under $350,000, grow their client bases, retain and grow deposits, and ultimately serve the smallest of small businesses.
"We are excited to introduce the '24 for '24' promotion, which offers an unprecedented opportunity for lenders to grow their SBA business and support the SBA's mission of providing the smallest businesses access to capital," said Justin Levy, CEO of iBusiness Funding. "By covering the costs of the initial 24 small loans, we aim to assist lenders who may not currently work with loans of this size or who are seeking to expand their SBA lending capacity specifically in these smaller loan amounts. We are proud to give away what we estimate to be over $5,000,000 in service fees to make a direct impact on Main Street businesses in America. We know lenders want to help the smallest of small businesses, but sometimes they are unable to do so due to the cost and resources needed to process their loans. With '24 for '24,' we are completely removing those obstacles."
Through "24 for '24," iBusiness Funding empowers lenders to explore new lending possibilities and cater to the financing needs of small businesses they may not have been able to help until now. The full-service nature of iBusiness Funding's LaaS product already makes it easy for lenders to grow their SBA business without additional overhead, and this promotion aims to reduce any risk to new lenders by offering the first 24 loans processed for free. The only requirement for lenders taking advantage of this promotion is that they retain iBusiness Funding to service the loans that were processed.
The iBusiness Funding LaaS platform simplifies and accelerates the lending process, empowering lenders to focus on expanding their lending portfolios and serving small business owners with an exceptional experience.
"As a leading provider of lending solutions, we are dedicated to supporting the growth and success of small businesses across the nation," added Chuck Evans, Executive Director of Lending as a Service at iBusiness Funding. "The '24 for '24' promotion is a testament to our commitment to both helping small businesses get the funding they need as well as our goal of optimizing lending for our lender clients."
Fintech News – The Latest News in Financial Technology.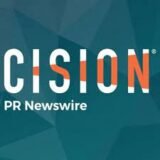 PRNewswire