Chainlink Price Feeds are live on Base—a fast and highly scalable layer-2 blockchain incubated by Coinbase and secured by Ethereum. With this integration, developers building on Base can have access to industry-standard Chainlink Data Feeds and other web3 services.
The native integration of Chainlink Price Feeds aims to support advanced DeFi applications and ecosystem growth for Base, including externally connected DeFi applications such as decentralized lending and borrowing protocols, derivatives markets, futures markets, and more.
"Chainlink Price Feeds are one of the leading price data solutions for developers when it comes to security, reliability, and usability," stated Jesse Pollak, Creator of Base and Head of Protocols at Coinbase. "The native integration of Chainlink Price Feeds into Base will enable developers with the tools they need to port existing applications over to Base, and empower developers to experiment with novel use cases that can be built on Base's hyper-scalable layer-2 environment."
Chainlink Price Feeds are secured by decentralized oracle networks made up of numerous Sybil-resistant node operators that source prices from high-quality data aggregators to establish wide market coverage. Each price data feed reflects a volume-weighted average across the highest-quality exchanges (including both DEXs and CEXs), with built-in filters for suspicious volume and price outliers to ensure the delivery of a fair-market price. Additionally, each Chainlink Price Feed is secured by a decentralized network of independent, security-reviewed node operators run by professional DevOps to help ensure maximum reliability and uptime.
"We're thrilled to support the growing Base ecosystem with the native integration of Chainlink Price Feeds, which empowers Base developers to create next-generation use cases and existing DeFi protocols to seamlessly onboard onto Base's layer-2 blockchain," said Johann Eid, Chief Business Officer at Chainlink Labs. "The security, reliability, and accuracy guarantees that Chainlink's Sybil-resistant oracle networks provide will enable developers to push the frontier of what's possible when a fast layer-2 blockchain meets industry-leading oracle infrastructure."
Base's leading development solutions and layer-2 implementation, in conjunction with Chainlink's industry-standard price data solution, provides DeFi developers with an environment for building bleeding-edge DeFi applications that have the potential to attract millions of users. We look forward to seeing what developers will build on Base.
Fintech News – The Latest News in Financial Technology.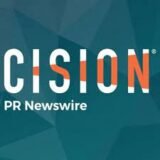 PRNewswire