Blackboxstocks, Inc, a financial technology and social media hybrid platform offering real-time proprietary analytics for stock and options traders, announced the launch of the beta program for the Company's new portfolio alert product StockNanny, featuring real-time data from Nasdaq.
StockNanny leverages the real-time analytics of the Blackbox platform with artificial intelligence (AI) to alert investors to informational and actionable changes to their individual stock portfolios. StockNanny is integrated with all major online brokers and allows users to import their stock portfolio and receive proprietary alerts in real time. StockNanny features real-time market data from Nasdaq Basic, which includes quotes and last sale data for all U.S. exchange-listed securities.
"As we continue working to complete our merger with Evtec Group, we're excited to announce the launch of the beta version of StockNanny which leverages the predictive technology of Blackbox, enhanced by AI, and allows users of online brokerage apps to import their portfolio and receive real-time proprietary alerts," said Gust Kepler, Chief Executive Officer of Blackbox. "We have received many positive reviews from early beta testers and we're working hard to finalize the product for its official launch. StockNanny will serve a large demographic of over 120 million self-directed investors, a market exponentially larger than that of our current core product at Blackbox."
Fintech News – The Latest News in Financial Technology.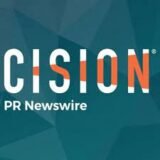 BusinessWire