The platform solves fundamental insurance verification challenges for all stakeholders involved in the process. Certificial, the creator of the Smart COI Network™, announced a $15M round of funding led by Nyca Partners. Nyca joins IA Capital, Fin Capital, Cofounders Capital, Cameron Ventures, and Nationwide Ventures as investors. In the past year, Certificial has gained significant traction among the risk management community and with insurance brokers.
Certificial, a pioneer in business insurance monitoring technology, leverages its patented software to monitor insurance data in real-time and ensure businesses have continuous, compliant insurance coverage in their supply chain. The solution combines certificate issuance and compliance management into one simple platform, eliminating risk, ensuring compliance, and reducing costs for every stakeholder in the certificate of insurance (COI) process – Insureds, Agents & Brokers, and Requestors.
Most B2B relationships require their vendors to provide proof of insurance prior to delivering goods or services. This process has traditionally been accomplished using a point-in-time certificate of insurance that only verifies the coverage the day the COI was issued. Certificial's Smart COI NetworkTM allows Agencies to issue dynamically updated Smart COI's, enabling companies to continuously monitor their vendors' insurance. "As we near a significant inflection point in the adoption of our platform, Certificial has raised this capital to further empower how insurance is shared amongst businesses and to help support our organization's operational growth. NYCA's investment confirms Certificial is on path to creating an innovative network driven by data, replacing email, faxes and traditional mail," said Peter Teresi, Certificial Co-Founder and CEO.
"Certificial has solidified itself at the intersection of the insurance industry and organizations' risk management functions," said Stephanie Khoo, Nyca. "The execution of their vision for transforming this process has fueled 40x the number of transactions on the platform over the last year and we're thrilled to partner with them to support this growth."
Certificial has been recognized for its innovative approach to insurance verification, winning a number of awards including the cross-industry BIG Innovation award. They have also been recognized for the team and company culture they have built, winning Inc. Best Places to Work, as a completely remote organization. "With most of the capital from this raise, we'll be accelerating the hiring of top-tier talent to continue supporting the hypergrowth we've been experiencing," said Rob Blanchette, Co-Founder at Certificial. "Our goal is to quickly expand our team, including the hiring of many key leadership positions, while maintaining profitability along the way."
Fintech News – The Latest News in Financial Technology.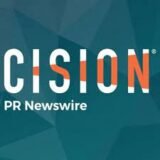 BusinessWire