Comprehensive Finance, Inc. (CFI), a financial technology company offering payment solutions for healthcare providers, today announced its ranking on Fort Worth Inc.'s 2020 list of the Fastest Growing Companies, joining 22 other organizations representing the Greater Fort Worth region's diverse and growing entrepreneurial landscape.
"The Fort Worth area has been a great place for CFI to develop and grow as a company, and we are honored to be recognized alongside such esteemed peers," said Michael D. Brown, CEO of CFI. "2019 was a banner year for CFI, and we are excited to continue building on this growth thanks to the business-friendly environment and excellent talent pool that exists in and around the Dallas/Fort Worth metroplex."
The magazine's annual list is ranked by three-year revenue growth between 2015 and 2018. Companies based in Greater Fort Worth were eligible to compete if they were for-profit, had at least $50,000 of revenue in 2015 and completed or billed at least $1.5 million revenue in 2018. From 2015 to 2018, CFI experienced an impressive 77 percent growth in revenue.
CFI has experienced continued growth through the expansion of its business lines from one to three. In 2019, the company launched Abella, an innovative software platform solution for accounts receivable management that allows patients to conveniently pay their balances online. The cloud-based platform improves operational efficiency and payment rates for healthcare providers, and reduces time and costs associated with accounts receivable. Additionally, CFI released its white label product line, which allows healthcare providers to expand their reach into the market, addressing affordability concerns and enhancing the patient experience.
In 2019, CFI ranked No. 4403 on Inc. Magazine's annual Inc. 5000 list, which recognizes the nation's fastest growing companies. It was also honored by D CEO Magazine and Dallas Innovates as an "innovation and finance" finalist in the inaugural Innovation Awards 2020.
A full list of winners and article features can be found in the January/February 2020 issue of Fort Worth Inc. For more information on CFI and its offerings, visit www.cfico.com.
ABOUT CFI
Comprehensive Finance, Inc. (CFI) is a financial technology company offering payment solutions for dentists and other healthcare providers including plastic surgeons, ophthalmologists, audiologists and other specialists. CFI offers customized payment plans for all through its Compassionate Finance™ brand, increasing the likelihood of payment while also empowering providers to focus on care. CFI's Abella™ solution harnesses mobile technology to remove the costly burden of collecting receivables through a unique and adaptable cloud-based platform offering patients a wide variety of tailored payment arrangements. CFI is built on a core belief that simplifying the payment process helps all patients get access to the high-quality care they deserve. CFI's human approach to patient payments has established the company among the fastest-growing patient financing solutions providers in the industry. For more information, visit cfico.com.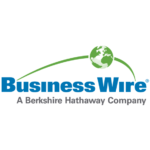 BusinessWire