ChainUp, a leading global blockchain solutions provider, has been awarded three internationally recognized security accreditations – ISO/IEC 27001, 27017, and 27018 certifications. Following their announcement of the SOC 2 Type 1 achievement last week, attaining these highly-acclaimed certifications underscores ChainUp's dedication to maintaining stringent global security standards.
As regulations tighten, the demand for secure and compliant infrastructure continues to grow in the blockchain and Web3 industry. With an unwavering pursuit of excellence, ChainUp has meticulously designed a sophisticated framework focusing on information security, cloud computing security and Personally Identifiable Information (PII) protection, thereby recognized for achieving the international standards in managing information security. These international standards are published jointly by the International Organization for Standardization (ISO) and the International Electrotechnical Commission (IEC).
The achievement of ISO/IEC 27001 signifies that ChainUp has put in place a system to manage risks related to the security of data owned or handled, and respects all the best practices and principles enshrined in this International Standard. Attaining ISO/IEC 27017 demonstrates that ChainUp is adhering to the most stringent cloud services security standards and has appropriate processes in place to manage any unforeseen challenges. ISO/IEC 27018 certification implies that ChainUp has met specific requirements, controls, guidelines, and code of practice to protect their customers' PII. These esteemed accreditations reinforces that ChainUp's cutting-edge blockchain solutions are ready for the customers' trust internationally.
Sailor Zhong, Founder and CEO of ChainUp, said, "We are delighted and proud to achieve ISO/IEC 27001, 27017 and 27018 certifications. This is a testament to our ongoing commitment to meet the evolving security needs of our clients. ChainUp is dedicated to upholding international security standards, providing compliant and assured solutions. We will continue to empower businesses around the world to thrive in a secure Web3 ecosystem, contributing to the advancement of the blockchain industry."
Fintech News – The Latest News in Financial Technology.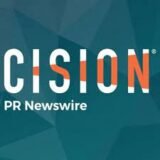 PRNewswire