Chargebacks911, the award-winning FinTech cybersecurity company that manages 200 million online transactions per month and has helped its clients recover $1+ billion in disputed revenue, announced today the appointment of Andy Tierney as its new Vice President of Strategic Accounts. A leading expert on payment strategies, Tierney will be helping Chargebacks911 synergize its strategic account sales efforts, with a special focus on expanding relationships with payment processors, gateways, acquiring banks and businesses; expand adoption-rates of Chargebacks911 platforms; and help manage Chargebacks911's rapid growth in the chargeback mitigation / dispute resolution industry.
"I'm excited and humbled to take on this new role at Chargebacks911," said Tierney. "We are extraordinarily well-positioned to help our clients reduce fraud, increase revenue, build new relationships and enhance all kinds of internal efficiencies. eCommerce is the lifeblood of the modern economy, and it's our job to keep it safe. But really, what I love most about Chargebacks911 is our belief that every client matters. Helping others is in our DNA. And I know from first-hand experience, too many businesses are in desperate need of help."
Tierney was the Sales Director and Head of Partnerships at Radial, formerly eBay Enterprises. Previously, he served as Director of Channel Partners for CardinalCommerce, a subsidiary of Visa. He's also had leadership positions at Salesforce.com, and other hi-tech companies. Banking News
"We're delighted that Andy has decided to join our team," said Benjamin Bridwell, Chief of Staff at Chargebacks911. "He's been a dynamic, hands-on leader in the payments industry and his resume speaks for itself, but what I'm most excited about is who Andy is as a person: He views each client as an individual, with unique dreams, goals and objectives, and not just as a name on a spreadsheet. It's the perfect alignment of values and experience. Together, we're going to do great things."
Chargebacks911 currently represents clients in 87 countries, with corporate offices in North America, Asia and Europe. For more information, please visit us online at Chargebacks911 (https://chargebacks911.com/).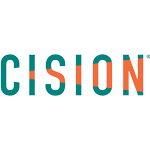 PRNewswire