CheckMate, ePayPolicy's latest product in their suite of payments tools for insurance, has now processed over 50,000 checks.
"Our company's founders came from insurance and felt the pains and inefficiencies associated with check payments," said CEO Mark Engels. "Their original mission was 'replace paper checks' for agency billing."
But for many insurance companies, especially large agencies and carriers, check payments persist.
"We realized it wasn't as simple as 'replacing paper checks' with online payments," said Engels. "Some insurance companies can't flip that switch overnight, and we want to make those payments as easy and secure as possible for them."
With direct feedback from several Top-100 agencies, ePayPolicy launched CheckMate earlier this year.
Some large insurance organizations utilize a generic bank "lockbox" to offload the administration associated with check handling at the offices. But lockbox features, availability and pricing vary by state and bank, and many come with high and fluctuating fee schedules, long-term contracts and insufficient integration with insurance-specific accounting software.
"We could have had a lockbox at any point, but then it would just be a matter of them emailing us the information," said Vickie Harmon of Bailey Special Risks. "We'd still have to spend the time to manually enter all the data."
CheckMate is the first integrated, secure solution built just for the insurance industry. When it came to rethinking the lockbox concept, Engel's team was adamant that CheckMate would be built to integrate with the actual management and accounting systems being used today.
"A lockbox without the (Vertafore) AIM integration doesn't save me anything, other than maybe it gets to the bank a little quicker," Harmon added. "But with CheckMate, there's no manual entry."
ePayPolicy has currently built integrations for Vertafore's AIM, Sagitta and MGA Systems products, with several other popular management systems following fast behind. Custom integrations are also available, based on client needs.
CheckMate works in 3 simple steps:
Secure, Daily Collection – Checks are routed to the closest CheckMate lockbox location for daily collecting, batching and processing.
Dashboard Details – Check images and remittance details are viewable in the ePayPolicy dashboard, so there's just one dashboard for all your payment types. No additional software required.
Magic Invoice Matching – Customers that connect their accounting systems can utilize CheckMate's intelligent scanning to match payments with open invoices, eliminating double work and repetitive data entry.
Depending on how they currently handle invoicing, some customers may elect to use CheckMate for just check collection, or just matching and reconciliation, if they already have a viable lockbox option.
"With CheckMate, the deposits get to the bank faster – by at least 1-2 days, and what used to be 2-3 minutes per check to process has become 2-3 minutes per batch," said Harmon. "We don't want to have to spend our time processing checks, we'd rather spend it servicing our customers."
CheckMate is now available for insurance organizations looking for an integrated solution for modern check payments and accounting.
Stay Ahead of the Financial Curve with Our Latest Fintech News Updates!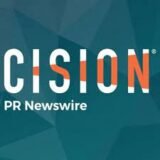 PRNewswire