Colorado-based start-up recognized for innovative group payments, forms and sign ups in global innovation program. Cheddar Up, the leading software platform that helps group organizers easily collect payments and information, is pleased to announce its selection as a finalist in the prestigious Women's Edition Visa Everywhere Initiative.
Cheddar Up's inclusion as a finalist in the Visa Everywhere Initiative (VEI) provides an opportunity to showcase its forward-thinking payment and forms solutions globally to Visa executives and other industry experts and thought leaders.
The company's journey as a female-founded fintech brand dates back to 2013, when Nichole Montoya and Molly DiCarlo, both Denver-area professionals recognized the personal pain point of having to write numerous checks for their children's school-related activities and wanted a more efficient solution. This frustration led them to create Cheddar Up. Now serving over 100,000 groups and processing hundreds of millions of dollars each year, Cheddar Up has become a force in providing a flexible and comprehensive platform for group payment collection, forms and sign ups across North America.
"We are thrilled to be selected as a finalist in the Visa Everywhere Initiative, Women's Edition," said Nichole Montoya, Co-founder and CEO of Cheddar Up. "We're lucky in that we get to wake up everyday and serve our amazing users—many volunteers—who are working hard to make their own groups and communities better. When Cheddar Up is recognized, it also shines a light on these volunteers. Being highlighted in the Women's Edition of this competition is an honor and very fitting. Not only are we a female-founded company, but a large percentage of the users we serve are female. We're also very passionate about female entrepreneurship, and as a result, continue to invest time and resources with organizations who support this cause, including numerous Girl Scout partnerships across North America."
The winners will be announced on a globally live-streamed event on TechCrunch on July 12th, with the overall winner awarded $20,000 and the audience favorite winner awarded $5,000. This recognition will further accelerate Cheddar Up's mission to provide seamless online payment solutions to group organizers and continue driving innovation in the fintech industry as a female-led brand.
Fintech News – The Latest News in Financial Technology.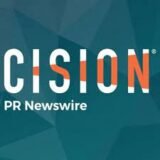 PRNewswire