Q2 Holdings, Inc. (NYSE: QTWO), a leading provider of digital transformation solutions for banking and lending, and Chesapeake Bank, a community bank serving central and eastern Virginia, today announced Chesapeake Bank has implemented Q2's "best-in-class" commercial banking technology to improve the financial experiences of its business customers.
Chesapeake Bank believes that a strong community bank requires a strong community. They focus on supporting consumers and small businesses with deposit and lending services in Virginia's Northern Neck, Middle Peninsula, Williamsburg, and Richmond areas. Chesapeake's biggest differentiator is localized, personal service, and they sought a digital platform that could help them deliver on that promise of service with a competitive digital user experience. The bank treated their digital evaluation as an opportunity to hone their go-to-market strategy, focusing their digital investment in the areas that are most important to Chesapeake's growth plans.
"Our customers expect the same type of digital experience of their banking solutions that they have with Amazon, Netflix, and Google. Providing a complete, mobile-friendly, easy-to-use digital banking experience is an important step for us," said Chesapeake Bank Chief Information Officer DJ Seeterlin. "Q2 worked as a team throughout the implementation process and became a true partner in our success – going above and beyond to ensure their approach is aligned with our strategy while collaborating with us to exceed our customers' expectations. We know we have the infrastructure and processes in place to adapt to the constant and evolving needs of our account holders."
Recognized by Aite Group for the third time as one of the leading providers of U.S. cash management technology, Q2 was selected because of its comprehensive, secure, data-driven digital banking platform, which will enable Chesapeake Bank to be at the forefront of technology for its business account holders. Q2's commercial suite will allow Chesapeake to go up-market and grow deposits and revenue with fee-generating commercial services while providing a tailored experience to their broad set of business customers. Because of this new, feature-rich digital service platform, the bank's experienced commercial banking team has increased capacity to focus on personal interaction that drives value and growth in their commercial relationships.
"Chesapeake Bank is exactly the kind of bank we look to partner with as the world contemplates a new, digital-first 'normal,'" said Will Furrer, Q2's Chief Marketing and Strategy Officer. "They're focused on positive community impact, committed to understanding their customers deeply and using investing in digital innovation to serve them. We jointly executed an on-time, on-budget implementation, and we look forward to driving further differentiation for the Chesapeake Bank brand through future digital transformation projects with their talented team for years to come."
Q2 is dedicated to building stronger communities by strengthening the financial institutions (FIs) that serve them, a mission that aligns with Chesapeake Bank's objectives. Q2 helps customers like Chesapeake Bank achieve this by providing future-proof solutions that help FIs compete and grow.
For more such Updates Log on to https://fintecbuzz.com/ Follow us on Google News Fintech News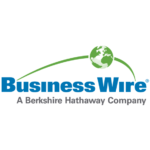 BusinessWire