CIBC Innovation Banking is pleased to announce a US$6 million revolving credit facility for Virginia-based Vbrick Systems Inc. ("Vbrick"), an industry-leading provider of video platform solutions. With operations in North America, Europe and Australia, the credit facility will be used to accelerate its rapid growth trajectory with investments in new customer acquisition and product innovation.
Founded in 1998, Vbrick enables organizations to engage employees and clients through video. Its industry-leading enterprise platform Rev is a complete solution for businesses to capture, manage and securely distribute live and on-demand video globally to any device.
"An organization's ability to offer a secure video platform to thousands of users is crucial in today's environment," said Paul Gibson, Managing Director in CIBC Innovation Banking's Mid-Atlantic office. "We are pleased to support Vbrick as organizations increasingly shift towards working remotely."
"CIBC Innovation Banking understands the market growth potential as companies invest in digital workplace technology," said Shelly Heiden, CEO, Vbrick. "We are excited to work together as we accelerate across the globe."
Vbrick is currently backed by Morgan Stanley Expansion Capital and Acme Nova Partners and has strategic partnerships with Cisco Systems, AWS, Red Hat, Zoom, and Citrix.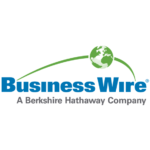 BusinessWire