Cincom Systems, a global organization devoted to business success through process automation is pleased to announce a strategic partnership with Sapiens International Corporation, a leading global provider of software solutions for the insurance industry. The partnership will make effective customer communications to insurers easier for Sapiens customers via the Cincom Eloquence® platform.
Eloquence will play a key role in helping enhance customer experience within the Sapiens CoreSuite offering with more timely, relevant and personalized communications across the entire policyholder lifecycle. With its extensive library of API's and exit facilities, Eloquence will streamline integrations.
"We are thrilled to partner with Sapiens International Corporation," said Brian Bish, Managing Director, Eloquence North America.  "Together, Cincom and Sapiens will help simplify the correspondence process for users of Sapiens CoreSuite, leading to better customer experience, improved compliance, and brand consistency."
Sapiens International Corporation empowers the financial sector, with a focus on insurance, to transform and become digital, innovative, and agile. With more than 40 years of industry expertise, Sapiens' cloud-based SaaS insurance platform offers pre-integrated, low-code capabilities across core, data and digital domains to accelerate our customers' digital transformation.
"Partnering with Cincom enables our customers to leverage cutting-edge software solutions that can help them stay ahead of the curve," said Amanda Ingram, Sapiens Proposition & Ecosystem Manager. "The Cincom and Sapiens partnership will provide simplified and streamlined correspondence processes, which can help businesses operate more efficiently, reduce costs, improve accuracy, and provide a better customer experience."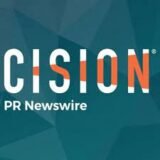 PRNewswire