ClientPay (www.clientpay.com), the award-winning digital payment processing solution for professional service firms, has partnered with Deltek, the leading global provider of software and information solutions for project-based businesses. The partnership was announced at the annual Deltek Insight conference.
This new partnership allows Deltek customers to access the innovative ClientPay technology that turns the error-prone and time-intensive task of accepting digital payments into a streamlined, simple, and highly secure process that meets the highest security standards for digital payment processing. Fintech News
By using ClientPay, Deltek's customers experience the following benefits:
Lower processing fees. Firms that switch to ClientPay, on average, spend 50 percent less time on collections and save 14-21% in processing fees.
Improvements in efficiencies and accuracy. As a technology-driven payments solution, ClientPay automates the payment process and cuts down on manual data entry, which helps ensure real-time payment processing and more accurate data.
Getting paid faster. End users get the ability to pay when it's most convenient — even outside of business hours — by choosing from multiple ways to pay. This makes collections more streamlined and payments post faster.
"At Deltek, we continually strive to make our solutions comprehensive and easy to use – and one of the ways we deliver that is through partnerships with companies like ClientPay," said Pete Mann, SVP of Corporate Development & Product Alliances. "ClientPay's highly automated tech stack makes it easy to accept payments. With access to ClientPay's credit card processing technology, Deltek customers can rely on an automated financial technology solution to accelerate cash flows. And they can feel confident that cardholder and payment data is protected by a platform that meets the highest level of security required for a payment processor."
"At ClientPay, we understand how difficult it can be for professional service firms to optimize payment acceptance in order to securely collect payments from clients in a timely manner," added Vince Arnoldi, president and leader of product development for ClientPay. "We're thrilled that Deltek will bring ClientPay's payment technology to their customers, enabling Deltek customers to collect credit card payments from those clients."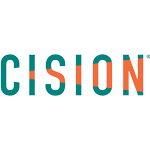 PRNewswire