The Cloud Native Computing Foundation® (CNCF®), which builds sustainable ecosystems for cloud native software, today announced that Shanghai Pudong Development Bank (SPD Bank) has joined as a gold member.
SPD Bank, is a joint-stock commercial bank headquartered in Shanghai, China. With branches in Hong Kong, Singapore, and London, the bank has put a focus on accelerating its globalization and comprehensive business development.Fintech News
As an active participant of the CNCF Financial Services User Group, SPD Bank is dedicated to working with the cloud native ecosystem to address the security, regulatory and compliance-related questions that financial institutions face when using cloud native platforms. Since 2017, it has introduced microservices and cloud native technologies, including Docker and Kubernetes, into its infrastructure. The bank's container management platform now runs over 3,000 containers and nearly 60 applications, including mission-critical applications for mobile banking and online payments.
"It is exciting to see the growing interest from the financial services industry within the cloud native ecosystem. With so many innovative minds working towards resolving security, regulatory and compliance-related questions, we are seeing significant innovations happening in this space," said Dan Kohn, executive director of the Cloud Native Computing Foundation. "We are pleased to welcome SPD Bank as a gold member and as the first bank in China to join CNCF's end user community. We look forward to leveraging SPD's support to grow our end user community in China."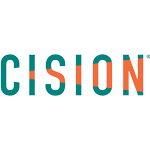 PRNewswire